D you need Cheap Insurance for a New Driver?  Start Online quote here to compare multiple cheap insurance  companies available in your area

As a new driver, it'd be in your best interest to shop around extensively. There are certainly companies out there that have more risk appetite for new drivers.
How much is car insurance for teens? how much is insurance for a new driver
What's the average insurance cost for new drivers?
The cost of insurance for a new driver can vary widely depending on several individual factors and the type of vehicle to be insured. Most people get their first license at 16 or 17 years old. Or older A new driver could be 16 or 25 or even 55 years old. Insurance companies set different prices for insuring a newly licensed teenager and someone getting their driver's license later in life.
They also factor in gender, state of residence, and coverage amounts. Insuring any new driver, however, is more expensive than covering an experienced driver with good driving and insurance records.
Statistics show that new drivers tend to be high-risk drivers who are more likely to get into accidents and file claims. That's why insurance companies charge more to insure them. You can't fight statistics, but sometimes, you can make them work for you in order to get the best possible price.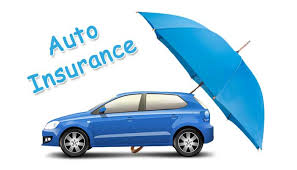 Like we've said, teen car insurance is expensive. The younger the driver, the more expensive the car insurance. Young drivers are far more likely to get into car accidents than older drivers. The risk is highest with 16-year-olds, who have a crash rate twice as high as 18- and 19-year-olds. That risk is reflected in the average car insurance rates for teenagers:
• 16-year-old – $3,960.
• 17-year-old – $3,502.
• 18-year-old – $3,120.
• 19-year-old – $2,175.
• 20-year-old – $1,942.
Be sure to gather insurance quotes online and contact a few local independent insurance agents to shop your premium.             Compare Online Quote Now
(Free No Obligation quote No B/S Calls or spam email)
A parent adding a male teen to a policy can expect the auto insurance rate to balloon to more than $3,000 for full coverage. It's even higher if the teen has his own policy. That policy would likely cost more than $6,000-and may eclipse $10,000 depending on the state.
Adding a teenager to your car insurance policy.
Adding a teen to your policy is the cheapest way to get your teen insured. It still comes with a hefty cost, but you can certainly save if you choose the best cheap car insurance companies for teens.
Average car insurance rates for young drivers' new driver insurance cost.
Insurers see less experienced drivers as a bigger risk and typically charge them heftier prices. On average, car insurance rates are more than $185 a year higher for a 25-year-old driver than a 40-year-old, our analysis found.
For a 25-year-old driver with good credit and a clean driving record, average car insurance rates are:
•$ 1,663 for full coverage.
•$ 682 for the minimum required coverage. But young drivers with blemished credit or a less-than-perfect driving history are likely to shell out more for car insurance.
What other factors affect my car insurance cost?
After all these rates and pricing factors, it could be hard to figure out what other factors affect your insurance rates. Here are some of them:
• More specific location data such as your ZIP code or city.
• Your occupation, in many states.
• Your previous insurance company. If it was a nonstandard insurer specializing in high-risk drivers, you might see higher insurance rates with some companies.
• Continuous insurance coverage. Companies charge more for drivers with lapses in coverage.
• Annual mileage driven per car.
• Your marital status. Single people– even widows, widowers, and divorced folks– tend to have higher insurance rates.
• Whether you own your home (and whether you bundle home insurance with auto).
• How much education you've completed.
• Additional coverage options you choose, such as new-car replacement coverage and gap coverage.
• discounts you're eligible for, which vary widely by company.
• Whom you live with. Some companies won't allow you to exclude people such as roommates or non-driving adults from your policy.
Start comparing cheap auto rates in these states: Alaska, Arizona, California, Colorado, Connecticut, Delaware, Florida, Georgia, Hawaii, Idaho, Illinois, Indiana, Iowa, Kansas, Kentucky, Maine, Massachusetts, Michigan, Minnesota, Mississippi, Missouri, Montana, Nebraska, Nevada, New Jersey, New York, North Carolina, North Dakota, Ohio, Oklahoma, Oregon, Pennsylvania, Rhode Island, South Carolina, South Dakota, Tennessee, Texas, Utah, Vermont, Virginia, West Virginia, Wisconsin, and Wyoming