cheap high risk auto insurance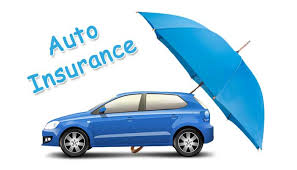 High-risk auto insurance is a special type of policy that's reserved for drivers who have a less-than-stellar driving record. These policyholders are labelled as high risk because they're considered more likely to cause an accident.
Note Not every company offers this non-standard type of insurance, so it often means finding the right one that does
High-risk auto insurance is reserved for a class of drivers who are deemed by insurers to be more of financial risk.   Compare cheap High risk auto insurance Online( No B/S Calls or spam emails)
These drivers aren't necessarily considered bad drivers, but they're more expensive to insure due to their records, which usually contain anything from moving violations, at-fault accidents, DUIs, or a combination of these. Finding affordable car insurance for high-risk drivers can be challenging, but it's not impossible.
What is a high-risk driver? We have cheap auto insurance for you
" High risk" doesn't necessarily equate to being a bad driver. It includes a large subset of drivers, many of whom can't get coverage from major insurers.
Many companies specialize in high-risk car insurance for nonstandard drivers, but there's really no standard definition all insurers use. High-risk drivers may include people who:
• Have tickets, at-fault accidents, or DUI convictions. Driving under the influence is the most severe major violation a driver can get. DUIs lead to more property damage, bodily injuries, and death benefit payouts than any other citation. If you are charged with DUI, you can expect your premium to rise by approximately 40%.
• Reckless driving is considered a major moving violation in many states, and as a result, can have a big impact on your insurance premiums. This is the third most expensive violation after racing and DUI. A reckless driving citation can affect insurance rates by as much as $500 per six-month policy period.
• At-fault accidents If an insurance company deemed you responsible for causing an accident, you are listed as the at-fault party. This, in addition to any citations you may have received, may impact your insurance premium.
•. Have you had gaps in your auto insurance coverage? Drivers who have not had gaps in coverage are seen as more financially responsible than those with interruptions in their car insurance histories. The more financially responsible your car insurance company sees you as, the lower your premium. There are also some insurance companies that will not provide coverage to drivers who haven't maintained continuous coverage for the past six months.
• Own an exotic or high-powered vehicle. Not all speeding tickets are equal. Speeding is considered a less severe violation and therefore has a smaller impact on your insurance premiums.
High-risk auto insurance companies will typically cover drivers who need an SR-22, also known as an FR-44 in some states. Insurers will file the form with your state's department of motor vehicles if you need one. Alaska, Arizona, California, Colorado, Connecticut, Delaware, Florida, Georgia, Hawaii, Idaho, Illinois, Indiana, Iowa, Kansas, Kentucky, Maine, Massachusetts, Michigan, Minnesota, Mississippi, Missouri, Montana, Nebraska, Nevada, New Jersey, New York, North Carolina, North Dakota, Ohio, Oklahoma, Oregon, Pennsylvania, Rhode Island, South Carolina, South Dakota, Tennessee, Texas, Utah, Vermont, Virginia, West Virginia, Wisconsin, and Wyoming. In essence, 44 of the 49 states that require car insurance will suspend your driver's license if you're caught without proof of insurance.
Best high-risk auto insurance companies.Safeco, Safeway, Progressive, Anchor General Ins, AssuranceAmerica, Auto-Owners, GAINSCO, Hallmark, Stillwater, Stonegate and The General
If you've been pegged as a high-risk driver, shopping around for the best rates is crucial because each insurer prices policies differently. Here are ratings for insurers that offer policies to at least some high-risk drivers.
How to avoid high-risk car insurance rates. affordable cheap car insurance for high-risk drivers
Some factors that make drivers a high risk in the eyes of insurers, such as age, could be outside your control. Others, like owning a fancy car, may not be things you want to change. But in general, here are some tips to get out of the high-risk insurance category (and lower your rates) as soon as possible:
• Take steps to improve your credit. Drivers with poor credit and a clean driving record pay almost as much for car insurance as a driver with a DUI, according to Blake insurance group 2022 rate analysis.
• Become a safer driver. You can even take a driver's safety course and earn discounts from some companies after completion.
• Shop for better insurance rates three years and five years after a traffic violation conviction.
• Don't let your auto insurance lapse. Drivers with a gap in coverage are labelled high-risk, even if they don't own a car. Non-owner car insurance can help you avoid being labelled as a high-risk driver.