Cheap dump truck insurance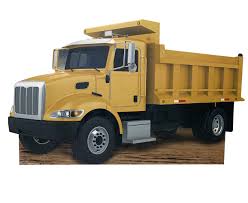 Whether you are a private contractor who owns a single dump truck or a business owner who owns a full fleet of heavy-duty commercial vehicles, you have made a significant financial investment. Protect that investment with an insurance policy designed specifically for your individual situation
Badger Mutual, Bristol West, Encompass, GAINSCO, Hallmark, Hartford, Kemper|Infinity, Mercury, MetLife, Mutual of Enumclaw, Nationwide, Progressive, Safeco, Safeway, State Auto, Travelers
Are you a motor carrier operating under your own authority? then you need full coverage insurance. For-hire truck insurance recommendations
Many motor carriers use permanently leased independent contractors. If you are one of these for-hire owner-operators, you may receive Primary Liability insurance under your Motor Carrier's authority. However, you may still need to purchase "Contingent" or Non-Trucking Liability insurance, as well as Physical Damage coverage for your vehicle.
There are many for-hire truck insurance options.                       Get a Free Quote( Free No Obligation Quote No B/S)
Mandatory motor carrier truck insurance coverage
Liability insurance is a mandatory motor carrier insurance coverage that pays for damages you cause to other people and their property. Liability insurance coverage's for motor carriers includes Bodily Injury insurance and Property Damage coverage.
Optional motor carrier insurance coverage
To make sure you have the best protection for your truck when you're on the road, you should also consider purchasing some of the optional motor carrier insurance coverage:
• Physical Damage coverage– Can pay for repairs to your truck if it's damaged in an accident, whether it's caused by a collision with another vehicle or a falling tree branch and can include Collision insurance, Comprehensive insurance, or Fire and Theft with Combined Additional Coverage.
• Medical Payments insurance– Available in select states, this first-party coverage can pay medical bills for you and any passengers in your truck in case they are hurt in an accident or auto-related injury.
• Uninsured Motorist insurance– Can pay for injuries and damages to you or your passengers and your vehicle, where available, caused by drivers who either don't have insurance or don't have enough insurance to cover your injuries and damages.
• Motor Truck Cargo insurance– Can pay for damages to the cargo you're hauling.
For an aggregate haulier who is leased to a motor carrier, your motor carrier may provide primary liability insurance coverage for your dump truck while you're on the job you will need to find your affordable physical damage insurance Physical Damage Coverage
Physical Damage is a general term for a group of insurance coverage that protects your vehicle. This general term includes Collision insurance, as well as your choice of full Comprehensive insurance or the more limited Fire and Theft with Combined Additional Coverage (CAC) insurance.
Collision insurance provides protection for your vehicle if it is damaged in an accident. Collision insurance pays to repair or replace your vehicle if it:
• Collides with another object
• Overturns or rolls
Comprehensive insurance provides protection for your vehicle if it is damaged by something other than a collision with a vehicle or object, or if your vehicle is stolen.
Fire and Theft with CAC provide similar protection to that of Comprehensive insurance, except its coverage is limited to certain specific, non-collision incidents. Fire and Theft with CAC does not cover windshield claims
Dump truck insurance falls under the general category of commercial vehicle insurance. Similar to any other commercial vehicle, owners of dump trucks are required to have liability insurance coverage before these trucks can be legally driven or used for jobs. This type of coverage is particularly important for heavy-duty vehicles such as dump trucks that can cause significant damage, You can find affordable rates in any of these states Alaska, Arizona, California, Colorado, Connecticut, Delaware, Florida, Georgia,
Hawaii, Idaho, Illinois, Indiana, Iowa, Kansas, Kentucky, Maine, Massachusetts, Michigan, Minnesota, Mississippi, Missouri, Montana, Nebraska, Nevada, New Jersey, New York, North Carolina, North Dakota, Ohio, Oklahoma, Oregon, Pennsylvania, Rhode Island, South Carolina, South Dakota, Tennessee, Texas, Utah, Vermont, Virginia, West Virginia, Wisconsin, and Wyoming