Do need cheap dui insurance?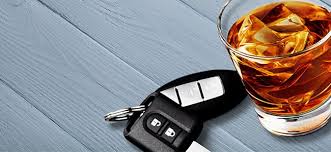 The impact of a DUI on insurance rates varies greatly depending on the company. Many companies offer DUI car insurance, the term is commonly used to call attention to the incident when people are shopping for auto insurance.
DUI insurance is basically just a personalized auto insurance policy for drivers who have a DUI/DWI conviction on their records. But the rates they offer differ widely. Here are some of the companies we compare for best DUI/DWI coverage: Auto-Owners, Badger Mutual, Bristol West, Encompass, GAINSCO, Hallmark, Hartford, Kemper|Infinity, Mercury, MetLife, Mutual of Enumclaw, Nationwide, Progressive, Safeco, Safeway, State Auto, Travelers
How Does a DUI Affect Your Insurance Rates?
The impact a DUI has on your car insurance premium varies by individual circumstances, but for a typical one-car/one-driver policy, the average premium could increase a few hundred dollars. Insurance company guidelines, governed by state laws, dictate how long your rates will be affected by a DUI conviction. As with most minor or major convictions, a DUI will raise your car insurance rates for three years.
If your state keeps the offense on your record longer than three years, and many do, it's common for this offense to affect your car insurance rates for five to seven years or more in these states: Alaska, Arizona, California, Colorado, Connecticut, Delaware, Florida, Georgia, Hawaii, Idaho, Illinois, Indiana, Iowa, Kansas, Kentucky, Maine, Massachusetts, Michigan, Minnesota, Mississippi, Missouri, Montana, Nebraska, Nevada, New Jersey, New York, North Carolina, North Dakota, Ohio, Oklahoma, Oregon, Pennsylvania, Rhode Island, South Carolina, South Dakota, Tennessee, Texas, Utah, Vermont, Virginia, West Virginia, Wisconsin, and Wyoming
Here's How to find affordable DUI insurance
If you've been searching for DUI insurance, you probably know how difficult it can be to obtain. Most insurance companies won't insure high-risk drivers, especially those who have a DUI. Start a free online quote and compare rates from multiple companies
You Can instantly compare free auto insurance quotes online                                              start an online quote (Free Quote NO B/S calls spam emails)
Here's what you need:
What information do you need to get car insurance quotes?
To quickly and easily receive auto insurance quotes, you should come prepared with the following information on hand:
• Date of birth.
• Vehicle storage location.
• Drivers license number.
• Driving and insurance history.
•( VIN) Vehicle Identification Number of the vehicle to be insured.
• Driver's license and personal information for any drivers on the policy.
• Driving history: with accidents, citations, claims, and any completed driving courses.
You'll probably have to file an SR-22, FR-44, or FR-19
Following a DUI, your state could require you to file one of these forms in order to prove that you're insured before the company will offer you the necessary insurance to get back on the road.
Non-owner SR-22 insurance
Non-owner SR-22 insurance is a great way to get cheap insurance rates if you have a DUI, need to file an SR-22, and don't own a vehicle.
The reduction in price is because you don't have "regular access to a car" and you will only carry liability insurance coverage.
Liability coverage is cheap because it only covers the injuries or property damage you cause in an at-fault accident, not the vehicle you are driving.
SR-22 and FR-44 insurance
The SR-22 and FR-44 are certificates of financial responsibility that many states require when you reinstate your driver's license after a DUI. These certificates aren't limited to just alcohol-related driving offenses. They are also related to DWIs and OUIs. Your insurance company must file these certificates with the DMV on your behalf.