Cheap Dental vision hearing insurance for seniors Arizona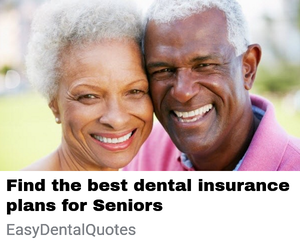 Medicare Advantage Plans may offer coverage beyond Original Medicare benefits such as dental care, eyewear, and/or hearing aids. These benefits may be included in the plan's premium or offered as an Optional Supplemental Benefit (this means you pay an additional premium).
The benefits may be an allowance or offered via a network.
• Allowance – lets you see any licensed provider for services. You pay the provider directly and we will reimburse you up to the allowance amount.
• Network – requires you to see a network provider for covered services. PPO plans may offer out-of-network coverage at higher-cost shares.
Vision and dental insurance for seniors on medicare
Most adults do not visit the eye doctor or dental office on a regular basis. Many of us will visit the dentist and the eye doctor only when we have problems and absolutely have no other choice. Cheap dental insurance will come in handy when you need it the most.
Cheap Vision and dental insurance plans for seniors
It is very important for adults to get regular dental and vision care especially as we get older. Of course with the coverage of dental and vision plans, that would take care of the expenses for the services provided.
Dental and vision insurance are two common add-ons that you can get in addition to your regular insurance which can save you thousands of dollars in medical treatment every year. you can get dental discount plans, a very affordable
Ameritas dental, vision, and hearing

When organizations want to offer the best dental and vision care benefits to attract and retain the best employees, they need to look no further than Ameritas. Want to include hearing care benefits, too? No problem. We have the benefit plans that keep organizations like yours in the game by helping keep plan members and their loved ones happy. It all begins with a fulfilling life. And that's what we do best.
Customer Service
Get answers to your claims questions from award-winning claims representatives Monday through Thursday from 7 a.m. to Midnight and Friday from 7 a.m. to 6:30 p.m. Central Time.
Languages spoken include English and Spanish in addition to multilingual interpretation through our language service.
• We are accredited by URAC, the Utilization Review Accreditation Commission, an organization that accredits health plans and preferred provider organizations.
• Our claims contact center associates have earned BenchmarkPortal's Center of Excellence award since 2006, an achievement held only by five other companies.
• They also won third place in BenchmarkPortal's 2016 and 2017 Top 100 competition for medium-sized call centers.
Product Issuers and Distributors
Ameritas Life Insurance Corp. (Ameritas Life), a group division, offers group dental, vision, and hearing care products nationwide. In New York, products are offered through Ameritas Life Insurance Corp. of New York (Ameritas of New York). Certain plan designs may not be available in all areas. In Texas, our networks and plans are referred to as the Ameritas Dental Network.
Dental insurance for seniors on Medicare
Traditional Tailored Indemnity
We offer a full line of traditional indemnity dental products that are made to order. Providing dental benefits for a wide range of needs is something we're really good at. We specialize in it. And since customer needs always come first, that makes for a great fit.
Value Source ®
.We think quality dental plans should be affordable. That's why we offer Value Source, a plan that provides quality benefits at a reasonable price. With a combination of traditional benefits and savvy cost controls, we'll help keep expenses in check.
EssentialDental ®
.With coverage options that center around good dental care basics, EssentialDental is designed to keep smiles healthy and costs low.
vision insurance for seniors on Medicare.
*Vision Perfect ®
We understand that when it comes to benefits, surprises are a bad thing. That's why we offer Vision Perfect. This plan is based on a schedule of benefits, so members will know exactly what's covered and what to expect. The plan also offers increasing annual benefits so members have more benefit dollars each year.
*Focus ®
We do everything in our power to make sure you and your employees are satisfied. That includes offering Focus, our vision plans featuring the VSP ® Signature, and Choice networks. Choose a VSP vision provider for network savings and satisfaction.
*ViewPointe ®
A choice is a wonderful thing. So we created a complete vision portfolio that also features the EyeMed Vision Care ® Access and Select nationwide vision provider networks. See what plan works best to fulfill your needs.
SoundCare ®.
Thanks to the cranked-up volume of modern life, hearing loss is becoming a major health concern. It's striking at younger ages than ever before, and the problem is expected to grow. Our SoundCare coverage options for hearing exams, hearing aids, and hearing aid maintenance are sound additions to a competitive benefits package.