Careington Savings Plans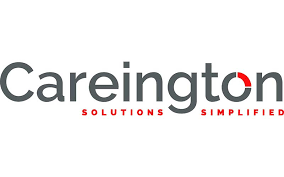 Careington Savings Plans are easy to use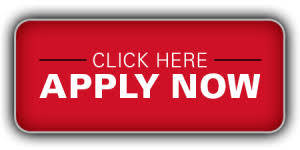 This is not insurance. These are savings plans designed to fit your needs and budget. With savings plans, there is no waiting or limits on use. Once you receive your membership card, simply present it to a participating provider and pay the discounted rate at the time of service. It's that easy
Dental, you can save significantly on dental care. These discounts are sure to have you smiling, and so will discounts on unlimited cleanings all year! If you need major dental work like root canals, crowns, or dentures, you will receive a discount on those procedures, too! Beyond savings each time you visit a participating dentist, you won't need to spend unnecessary time at the dentist's office for a simple question. You can receive an answer from dental professionals from the comfort of your own home through an easy online exchange.
Get access to great savings on eye care and dental work with the Live Healthy Dental & Vision Discount Plan. Members will enjoy discounts on services such as routine dental exams, cleanings, and eye exams. Skip those lines at the dentist's office, too! Through this plan, 24/7 help from a dental professional is just a click away, and a free smartphone app is available for those on the go.
This isn't insurance, so you can use it right away with unlimited usage. Just become a member and show your member ID to any participating health care professional near you to receive your discount.
Get medical consultations and health care assistance whenever you need it with the Live Healthy Telehealth with Health Care Assistance Plan. When a non-emergency medical issue strikes, you will have 24/7 telephone, email, and video access to real physicians, nurses, and more who are ready to help and recommend treatment. You will also receive unlimited access to a health care assistance phone line to help you navigate the administrative path of your health care needs, including finding the best doctors and answering your questions about test results, treatments, and medication
Telemedicine DialCare is a modern, easy-to-use telemedicine solution for non-emergency illnesses and general care. Members and
their families have direct access to state-licensed and fully credentialed physicians, via phone or video consultations, to receive treatment and advice for common ailments, including colds, the flu, rashes, and more. Physicians are available 24 hours a day, 365 days a year, allowing members and their families convenient access to quality care from home, work, or on the go.
Health Care Assistance Health Advocate offers a range of comprehensive services to help members with clinical and administrative issues involving their medical, hospital, dental, pharmacy, and other healthcare needs– saving members time and worry.
How Health Advocate Helps: • Find the best doctors, hospitals, and dentists, and schedule appointments with providers.
• Answer questions about test results, treatments, and medications. Please note that this service is unlimited, and there is no charge when a member calls for assistance.
Prescription Discounts
• Members will have access to savings between 15% to 60% off the retail price of generic drugs and 10% to 25% off the retail price of brand name drugs at over 68,000 participating pharmacies nationwide including Safeway, CVS, Duane Reade, Wal-Mart, Target, Walgreens, Rite Aid and many more.
• Even if members have prescription benefits through a health insurance carrier, a comparison of costs between the two programs should be performed to determine the most saving
NurseLine Health Advocate's NurseLine gives members unlimited access to registered nurses for trusted information and support anytime, especially when they can't reach a doctor. If members need help understanding a medical condition or treatment, or have a question about symptoms or medications, they can call Health Advocate's NurseLine anytime, 24/7.
Careington is a premier marketer of dental, medical, health, and lifestyle discount plans, as well as insurance plans through its affiliate Careington BenefitSolutions, which helps members save money on health care and other services.
Plans are affordable and immediate with no waiting periods, limitations, deductibles, or claim forms. Pre-existing conditions do not apply.
Careington's health and lifestyle discount plans are a great option for:
• Employer groups of all sizes
• Self-employed
• Retirees.
• Uninsured or under-insured individuals.
• Part-time workers.
Member Services.
Phone: (800) 290-0523.
Hours: Monday – Friday, 7 a.m. to 7 p.m. CT
If you have questions about your discount plan or need to find a provider in your area, Careington's Member Services Department can help.
Mailing Address:
Careington International Corporation.
Attn: Provider Relations.
P.O. Box 2568.
Frisco, TX 75034.
Whether you are a dentist interested in joining our network or a current dental provider with questions about Careington's plans, one of our representatives will be more than happy to help.