Car Repair Insurance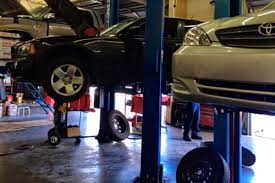 Car Repair Insurance: Mechanical Breakdown Insurance (MBI).
mechanical breakdown coverage is available from a few select insurance companies. Car Repair Insurance coverage to your car insurance can save you from bearing the cost of major repairs like a blown engine or transmission. Your standard auto insurance policy that you use to legally get a vehicle on the road will not cover repairs.
Even if your policy includes collision and comprehensive coverage, it will not cover repairs on parts that fail or wear over time. A warranty will cover repairs, but warranties eventually run out. That's where car repair insurance/ Mechanical Breakdown Insurance (MBI) comes into the picture.
MBI is available for new or leased cars that are less than 15 months old and with less than 15,000 miles, Most companies will let you renew it for up to seven years or 100,000 miles.

In most cases, MBI provides better coverage at a cheaper price than the typical dealer extended warranty.
• Includes all parts and systems not just the specific list of items covered by most dealer warranties.
• Saves you money, charging only a small premium per each policy period, instead of large lump-sum payment upfront.
• Let's you get your car repaired wherever you like.
When your car needs a major repair, you will first contact your insurance company to file a claim– and to get pre-authorization. Then you'll be able to go to any authorized repair shop you choose, and your insurance company will handle the payment of any costs over your deductible.
Car Repair Insurance in Place of a Warranty.
Auto repair insurance products are basically very similar to warranties. One of the major differences is that a manufacturer's warranty, or the dealer's warranty, runs out at some point. Some car shoppers use auto repair insurance when buying an older vehicle, covering it in a similar way to more expensive vehicles that carry the standard. This is a good thing for people who want the peace of mind they would get with a new car or a late model certified pre-owned vehicle, but don't want the corresponding price tag that comes along with these warrantied vehicles.
Note: Exclusions to this Repair Insurance policy may include regular maintenance services such as tune-ups, suspension alignment, wheel balancing, filters, lubrication, coolant, and fluids, spark plugs, brake pads and linings, brake shoes, and tires. Also, breakdown repairs made necessary by intentional damage, corrosion, misuse, or improper maintenance are not covered. Mechanical Breakdown Insurance coverage is in excess of coverage provided by your manufacturer's warranty.