Car Insurance Tucson AZ: Finding the Best and Cheapest Coverage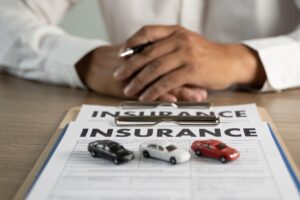 Car insurance is a necessary expense for drivers in Tucson, Arizona, but that doesn't mean it has to break the bank. As a professional insurance agent, I've seen firsthand how important it is to find the right coverage at an affordable price. In this article, we'll explore the cheapest and best car insurance companies in Tucson, minimum liability requirements, full coverage options, and more.
Pop quiz, hotshot: What can get hotter than a summer day in Tucson, Arizona? The answer – the competition for the best and cheapest car insurance in the city. Like a Wild West shootout, companies are fast on the draw, each striving to offer the most affordable and comprehensive policies. Buckle up, Tucson, because we're about to take a wild ride through the world of car insurance
Cheapest Car Insurance Companies in Tucson
When it comes to finding the cheapest car insurance in Tucson, it pays to shop around. According to recent data, State Farm has the lowest rates for both minimum and full coverage policies. Progressive. Known for their competitive rates, these insurance giants often offer the least expensive car insurance, blending affordability with decent coverage.
However, remember that cost isn't everything – sometimes you get what you pay for! On the other hand, The General offers the most expensive full coverage policy in Tucson. Other affordable options include Mercury and Auto-Owners Insurance, which offer minimum coverage policies for as low as $600 per year.
Best Car Insurance Companies in Tucson
While price is an important factor, it's not the only thing to consider when choosing a car insurance company. Auto-Owners Insurance and Travelers are two of the best car insurance providers in Tucson, according to MoneyGeek's analysis. Auto-Owners Insurance scored highly for overall affordability and customer satisfaction, while Travelers offer a range of coverage options and discounts.
Highly rated by authoritative sites like J.D. Power and AM Best, these companies have set the bar high in terms of service quality. However, keep in mind that "best" is subjective and should align with your specific needs.
Minimum Liability Car Insurance in Tucson
Let's put the pedal to the metal and discuss minimum liability car insurance tucson az. In Arizona, the law requires each driver to have at least $25,000 for bodily injury per person, $50,000 for bodily injury per accident, and $15,000 for property damage. This is like having the basic tools in your toolshed – they might not cover all your needs, but they'll do the job in a pinch. But remember, with Tucson's hustle and bustle, you might want to consider getting more than the minimum
While minimum coverage may be the cheapest option, it's important to remember that it may not provide enough protection in the event of a serious accident. Consider purchasing additional coverage to ensure you're fully protected.
Full Coverage Car Insurance in Tucson
From liability to comprehensive, the types of car insurance coverage can seem as extensive as the variety of cacti in the Sonoran Desert. In addition to the aforementioned, there's uninsured/underinsured motorist coverage, medical payments coverage, and even optional coverage like roadside assistance or rental reimbursement. Your choice should reflect your lifestyle, vehicle type, and personal comfort with risk
Full coverage car insurance includes liability, collision, and comprehensive coverage. Collision coverage pays for damages to your vehicle in the event of an accident, while comprehensive coverage covers non-collision events such as theft, vandalism, or natural disasters. According to recent data, Progressive offers the cheapest rates for full coverage car insurance Tucson, with average premiums at $58 per month.
Types of Car Insurance Coverage
In addition to liability, collision, and comprehensive coverage, there are several other types of car insurance coverage to consider. These include:
– Uninsured/underinsured motorist coverage: Pays for damages or injuries caused by a driver who doesn't have enough insurance to cover the costs.
– Personal injury protection (PIP): Covers medical expenses and lost wages for you and your passengers in the event of an accident.
– Gap insurance: Covers the difference between what you owe on your car and its actual cash value in the event of a total loss.
Vehicle Insurance Information in Arizona
When it comes to car insurance in Arizona, there are a few things to keep in mind. First, Arizona is an at-fault state, which means the driver who caused the accident is responsible for paying for damages. Second, Arizona has a high number of uninsured drivers, so it's important to consider purchasing uninsured/underinsured motorist coverage. Finally, Arizona law requires drivers to carry proof of insurance at all times, so make sure to keep your insurance card in your vehicle.
Arizona's mandatory insurance law, ARS § 28-4009, stipulates that every motor vehicle operated on roads must be insured by a policy that is issued by an insurer authorized to do business within the state. Failure to show proof of valid insurance during a traffic stop or post-accident can result in a range of penalties, from fines to license suspension. Stay savvy, Tucson, and ensure your ride is always covered.
As an insurance agent, I get it – car insurance can seem as complex as trying to navigate Tucson during rush hour. But hopefully, with this guide in your glove box, you're ready to hit the road with confidence. From finding the cheapest car insurance in Tucson to understanding the types of coverage, remember: knowledge is your best policy. Now, buckle up and drive safely out there
In conclusion, finding the best and cheapest car insurance Tucson az requires a bit of research and comparison shopping. Consider your individual needs and budget when choosing a policy, and don't be afraid to ask your insurance agent for advice. With the right coverage, you can drive with confidence knowing you're protected in the event of an accident.