Car insurance phoenix AZ
Drivers in phoenix AZ need to have car insurance with affordable policies that fit their needs. Not having car insurance can lead to serious legal penalties and fines, not to mention the increased cost of car repairs and medical bills if they are involved in an accident. For this reason, it is imperative that drivers get coverage as soon as possible.
To drive legally in Arizona requires its drivers to have a minimum amount of auto insurance pursuant to the Financial Responsibility Law. If you have a vehicle registered in Arizona and want to operate it, then you must carry the following minimum amount of insurance:.
• Bodily Injury Liability Coverage: $15,000 per person/$ 30,000 per accident; and.
• Property Damage Liability Coverage: $10,000.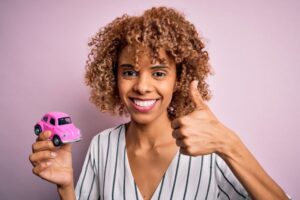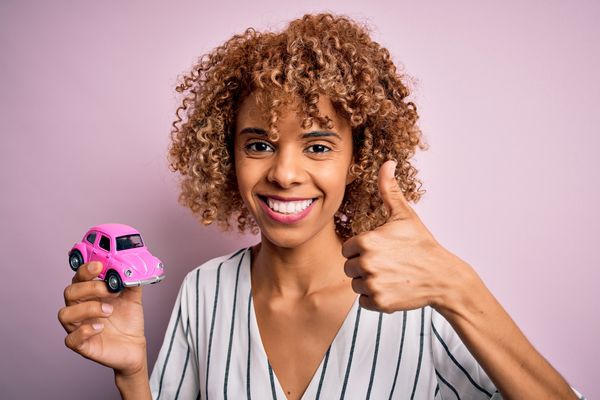 There are 7 parts to your  insurance coverage some are optional: liability insurance (required by most states), comprehensive, collision, Personal Injury Protection,Medical Payments Insurance,Uninsured and Underinsured Motorist
Your lender may require comprehensive and collision coverage if you lease or finance your automobile.
Liability
Liability insurance is the building block of your car insurance policy. It is required in most states before you may drive your vehicle legally. If you are at fault in an accident, liability insurance helps to pay for property damage or medical expenses for injuries for which you are legally responsible.
Each state sets a minimum coverage amount for liability insurance.
Comprehensive
Comprehensive insurance covers damages to your car that occur in cases other than a collision with another vehicle or a fixed object. It protects you for losses from acts of nature– wind, fire, hail, earthquakes and flood, for example– as well as damage caused by a falling object or a collision with an animal. Theft and vandalism also are covered by comprehensive additions to your policy. A deductible also applies to comprehensive insurance
Collision
Collision insurance protects your car in case of an accident with another car or if you hit an object, such as a pole. It will help pay for repairs or replace your automobile, if it can't be fixed. If you have a car loan or if your car is leased, your lender likely will require you to carry collision insurance to protect the lender's investment in your vehicle. The coverage kicks in after you pay a deductible.
Personal Injury Protection
Personal injury coverage, known as PIP, pays to treat injuries sustained by the driver or passengers riding in the car of the policyholder. It will reimburse those who are injured for some of their lost wages as well and, depending on the policy, could cover funeral expenses. Some states require you to carry this insuranc
Medical Payments Insurance
If you or your passengers are injured in a car accident, no matter who is at fault, you'll receive payments for medical expenses. This coverage supplements your medical insurance and can be especially helpful if your health insurance has a large deductible.
Uninsured and Underinsured Motorist
You have sufficient coverage to protect drivers and occupants of other vehicles if you are responsible for an accident, but not everyone does. With uninsured motorist coverage, you'll be reimbursed if you sustain damages caused by a hit-and-run driver or one who is uninsured.
With underinsured motorist insurance, you'll be protected if the person who causes an accident doesn't have enough insurance coverage to pay the entirety of the damages you suffer.
Uninsured and underinsured motorist insurance is mandated by some states
Other Insurance options
Your insurance agent can inform you about other types of optional insurance products, but they include:
• Gap insurance covers the difference between what your collision or comprehensive coverage pays and what you still owe on your car if it is totaled. Your primary insurance will pay the actual cash value of your car; but, if the value is less than what you owe, you'll be responsible for paying the balance of the loan for a car you no longer own.
• Rental reimbursement insurance helps you pay for a rental car after an accident while your car is undergoing repairs.
• Roadside assistance insurance helps in instances of emergency, such as locking your keys in your car, jump-starting your battery or changing a flat– even towing to a repair shop
4 Tips Drivers Need to Know to Find the Right Auto Insurance in phx Arizona.
Whether you're buying your first car or trying to save money on your current policy, it's important to explore your options.
With a little preparation, you can get a good policy with the amount of financial protection you need at an affordable price.
1. CHOOSE THE RIGHT COVERAGE AMOUNT.
The first thing you'll want to do when shopping for car insurance is to consider the amount of coverage necessary. When it comes to car insurance, there are many different types of coverage that protect you from different things.
Bodily injury liability covers you if you've injured someone in an accident. Personal injury insurance covers you if you or any passengers have been injured in an accident.
Collision covers any damage to your car from an accident, regardless of which driver was at fault.
2. CONSIDER YOUR AUTOMOBILE TYPE.
the type of car you drive, including the make, model, and other characteristics, heavily influences the price of your insurance. Some other factors that influence the price of your insurance are the year of your car, body style, and safety ratings. It's important to keep all of this in consideration when shopping for insurance.
3. COMPARE DIFFERENT INSURANCE COMPANIES.
Another important thing to consider is that every insurance company is different.
The first insurance company you research may not have exactly what you want or need and that's okay. Shop around with different companies until you find one that fits your insurance criteria.
Comparing car insurance online is the fastest and most convenient way to buy auto insurance. Buying car insurance online can be done at any time of the day or night. Comparing quotes from multiple insurers is easy. Drivers are no longer required to call individual insurance companies and give a representative the necessary information– over and over. Before searching for insurance, drivers are recommended to have access to the documents and information they will need to purchase insurance like the driver's license number, the vehicle's, year, make, and model, the vehicle's identification number, and registration.
4. CONSIDER YOUR INDIVIDUAL NEEDS.
Many unique life circumstances might impact the type of insurance you'll get for your vehicle.
Maybe you have a teen driver in the family. Maybe you already have a driving record of multiple accidents, or you live in an urban area where accident and theft rates are high.
Before you start gathering auto insurance quotes, you may want to consider if you even need to shop. Rate increases are likely to be fairly widespread, but that doesn't mean every driver will see the same percentage of increase or even higher insurance costs at all. If your company's rates were relatively low before, you might still feel like your policy is within your budget even after an increase.
Hunting for discounts.
How much is car insurance in Arizona? Ultimately, it's the price quoted, minus discounts. Potential insurance discounts vary by the insurance company, but looking through the options can save money. Here are some of the most common:.
• Alumni discount.
• Professional organization discount.
• Good student discount.
• Defensive driver discount.
• Multi-policy discount.
• New car discount.
• Pay-in-full discount.
• Away-at-school discount.
• Occupational discount.
• Safety feature discount.
• Usage-based discount.
Many drivers are surprised to learn car insurance quotes in Arizona are based in part on Financial responsibility. Studies have shown that drivers with low credit scores tend to make more auto insurance claims. For that reason, drivers with low scores tend to pay more for their insurance coverage. One way to score affordable car insurance in Arizona is to focus on credit factors like paying bills on time and keeping debt levels low. It may take time to raise a low score, but it is worth the effort.