business income insurance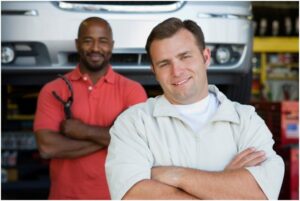 Business interruption insurance is a type of insurance that covers the loss of income that a business suffers after a disaster. The income loss covered may be due to disaster-related closing of the business facility or due to the rebuilding process after a disaster. must be shut down due to a covered peril. Such as Fire Theft Wind damage, vehicle damage, or aircraft that may cause direct physical loss or damage to covered property which interrupts your business.
Note: Flood, earthquake, or glass breakage are typically not covered in a business income policy.
Business income insurance can help you:
• Replace lost net income during the period of restoration that you would have earned if no physical loss or damage had occurred
• Pay for necessary continuing normal operating expenses, including ordinary payroll expenses
• Pay for relocation expenses and advertising fees if you set up shop at a temporary site
Here are the key terms related to the Business income coverage for a better understanding of how it works
• Actual loss. This refers to the monetary payment you receive from insurance covering the actual loss of income to your business.
• Business income. This includes any income that would result from regular business activity.
• Period of restoration. This refers to the waiting period when you are repairing your business.
• Extra expense. In some cases, you may encounter extra expenses when your business is temporarily closed for repairs and you have to move. This can also include the cost of expedited shipping on a replacement order of your business's inventory.
• Service interruption/contingent business interruption (CBI). This refers to the interruption in your operation or the shutting down of your business. If your business is closed, there are still operating expenses to take care of.
• Leader property. This is an endorsement that helps cover physical loss or damage to your business. This includes damaged property that you may not have owned directly.
• Interruption by military or civil authority. When natural disasters strike, civil authorities may order evacuations. You may have to shut down your operation as a result. Depending on your policy, your business income insurance can help cover your lost income when you're interrupted by civil or military authorities.
Options and endorsements for your business income coverage
Dependent property
Business Income from Dependent Properties covers your actual loss of business income from a necessary suspension of your operations due to direct physical loss or damage, from a covered cause of loss to
the property operated by others upon whom you depend, such as:
• Your suppliers, who are thereby unable to deliver materials or services to you, or to others on your account
• Your customers, who are thereby unable to accept your products or services
• Companies, who are thereby unable to manufacture products for delivery to your customers under a contract of sale
• A company, who is thereby unable to attract customers to your business
Extra expense coverage
If your company is temporarily shut down due to direct physical loss or damage to property at a described premises, extra expense insurance will cover expenses you incur during the period of restoration to avoid or minimize the suspension of your business.
Utility services
A utility services endorsement extends Business Income and/or Extra Expense coverage to apply to a suspension of your operations caused by a disruption of basic utility services to your premises. Examples include electric, gas, or water provided by public or private utility companies.
Civil authority
Civil authority coverage extends Business Income and/or Extra Expense coverage when a covered cause of loss causes damage to property other than your property and a civil authority prohibits access to the area immediately surrounding the damaged property, which in turn prohibits access to your business.