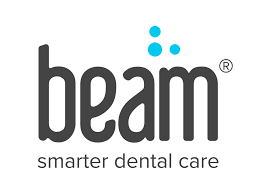 Beam Dental-Beam Benefits
Easy simplified. Employee benefits for the modern world
Dental, vision, life, disability, and supplemental health
Beam Dental was founded on the idea that everyone deserves access to dental care, centering our mission around closing the gap of the 100 million Americans who don't. … Beam's vision is to deliver a fundamentally unique approach to coverage by incorporating dental hygiene behavior into policy pricing at renewal
With SmartPremiums, saving money is as easy as brushing your teeth. With the  Brush, the better a group brushes, the lower their premium will go.
Other brokers, members, and employers are already enjoying their Beam experience. Beam Dental is the most innovative thing to happen to the dental insurance market, ever
The same great dental coverage you expect with perks– Beam Perks! Tell your company you want Beam Dental! … We're the modern dental benefits company you've been waiting for.
Every member receives Beam Perks (our smart electric toothbrush, paste, floss, & refill heads).
Dental PPO plans with a Nationwide network. … Provider Portal is the fastest way to get estimates, view claims status, and more! we're… Looking forward to seeing more patients calling us with Beam insurance!
Dental PPO plans with Beam Perks included!
With the Beam Brush, saving on dental premiums is as easy as brushing your teeth!
All payers and dependents can visit any care provider in- or out-of-network and take advantage of expedited, automated enrollments and claims to process
BEAM FEATURES
• •Beam Perks included with every plan.
• •Technology & tools to save brokers' and administrators' time and energy.
• •Nationwide network with 325,000+ access points.
• •Steady renewal pricing—the Beam Brush provides unique underwriting data.
• •White-glove in the house support team.
• •Vision bundling available with VSP Vision Care.
Everything you need for great dental health is delivered right to your door.
Beam Brush
• •Connected via bluetooth®
• •Soft bristles
• •Auto-off & Quadrant Buzz
• •Built-in timer
• •Custom power settings
Paste
• •Anticavity fluoride formula
• •Whitening
• •Gluten-free
• •All-natural ingredients
Floss & Refill Heads
• •50 yd waxed ribbon
• •Fresh brush head & AA battery
Everything you need is just a tap or click away!
Member Portal
• •View plan details
• •Get coverage limits
• •Check deductibles & plan maximums
• •View and print insurance cards
• •View your families claims history
Beam Apple App
• •Get Group and member IDs
• •Find an in-network dentist near you
• •Search for orthodontists, pediatric dentists, & More
• •View brushing data for you and your family
• •And More!
PLAN HIGHLIGHTS
• •90th UCR standard, upgrade-able to 95th
• •Dental + vision bundles with VSP
• •Digital implementation and admin
• •Large Max & Unlimited Ultra Plans available
• •No downgrades on composites
• •Can underwrite down to 2 lives
• •And more!
Customers who sign up for Beam's plan get shipped a connected toothbrush plus a regular supply of things like floss and replacement heads. Those who opt-in to use the smart brush — and share that data with the app — can get a lower rate on their premiums