banner life insurance reviews
Disclaimer: We are not in any way affiliated with banner life, In fact, we are Independent Insurance agents that offer Top Rate final expense insurance Products. This article is our personal review of their Life insurance Products along with our opinions on the matter. If you are looking to contact banner life directly with this Number 1-800-638-8428
banner life insurance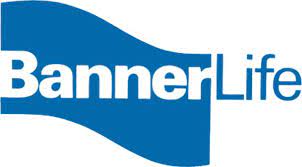 Banner Life does not offer much in the way of online tools or other convenience features. The company even redirects users to an outside nonprofit organization called Life Happens for an online insurance calculator. However, Banner Life does provide online quotes for a term and universal life insurance, and the whole and universal life plans have multiple options for bill payment
Best premium rates for most health conditions. For most carriers, medical conditions such as diabetes or high blood pressure mean higher rates. Banner classifies the same conditions as good, or even excellent, and offers some of the most affordable rates for people with a medical history.
Individuals who receive a smoker class can have their rates reconsidered after one year of the policy. People who use tobacco notoriously receive costly life insurance rates, which adds up when you consider that a policy can last 20-30 years. Smokers who quit or plan to quit can have their rates reconsidered after the policy is in force for one year, which can drastically reduce the cost of premiums
Banner Life's term insurance plan, called OPTerm, offers the most useful features of all of Banner Life's plans. These include online estimates, conversion options with no fee and no medical exam, the option to renew, and riders for waiver of premium, accelerated death benefit, children's, and term.
Banner Life's whole life plan, called Final Expense Insurance, and universal life plan, called Life Step UL, are more straightforward with fewer features. Life Step UL does offer an accelerated death benefit rider and flexible premiums

Banner Life Insurance coverage options
Term life: Both Banner and William Penn offer terms of 10, 15, 20, 25, and 30 years for term life insurance. Outside of New York, Banner also offers 35- and 40-year terms. The annual price stays the same throughout the term. People as old as 75 can buy a policy, with shorter terms for older buyers. Term policies are convertible– you can turn them into a permanent policy– until your 70th birthday.
Term policies include accelerated death benefits, which allow you to access up to 75% of the policy's death benefit or $500,000, whichever is less if you're terminally ill. This may not be available in all states.
You can also add optional features, called life insurance riders, to your term policy for an extra charge. Banner and William Penn offer:
• Children's term rider (not available in New York), which covers all your children until they turn 25. There are options for $5,000 or $10,000 of coverage.
• Waiver of premium rider, which allows you to skip premium payments if you've been totally disabled– meaning you're unable to do just about anything– for at least six months.
• Stacking term rider, which gives you more coverage for a period of time. For example, you could buy a 25-year term policy with a 10-year term rider, giving you a higher total death benefit in the first 10 years of coverage while your mortgage is being paid off.
Universal life: Banner and William Penn's universal life insurance policies give the choice of paying the same price every year or paying more upfront for a certain number of years. The "short-pay" option lets the policy owner complete payments early and still have lifetime coverage.
Coverage is issued up to age 85 and stays in effect until age 121. Death benefits have a minimum of $50,000, and on-time payments guarantee a death benefit payout, even if the value of your account falls below the amount required to cover your costs.
Whole life: Banner Life Insurance offers guaranteed-acceptance whole life insurance policies of up to $15,000 for people ages 50 to 80.