AXA Employee Benefits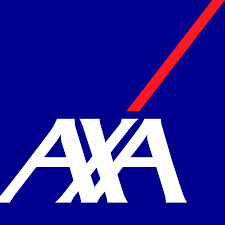 In 2015, AXA launched its new Employee Benefits business in the U.S. After extensive research and feedback from the market, AXA brought together technology and dedicated professionals to make the employee benefits experience powerfully simple. AXA's integrated platform– EB360 ® was built from the ground up to streamline the process from start to finish. The suite of insurance products, including dental, vision, life, and short- and long-term disability is designed for small- to medium-sized businesses with 20 to 500 employees.
The demands on your time are numerous– and growing. Employee benefits are supposed to be appreciated and motivational, but sometimes the associated administrative burdens make you wonder if it's really all worthwhile. There's hope. Listen to a fast-paced round-table discussion featuring an employer, a benefits broker, and an employee benefits executive reveals the technology tools that boost their productivity
AXA'S Full Suite of Insurance Products for small– a mid-size group
AXA Employee Benefits Dental
Regular dental care is one of the best ways to maintain a winning smile. It's also an important way to protect your overall health; however, the costs for care can add up, with preventative cleanings, exams, and more serious procedures. Dental insurance can help. AXA *'s network, Dental Choice 360SM, provides dental coverage designed to meet your needs.
• One of the largest dental networks nationally with a focus on neighborhood dentists
• Extensive coverage including routine cleanings, fillings, and major dental procedures, as well as optional orthodontia and teeth whitening benefits
• Clear benefits explanations to help better understand and anticipate out-of-pocket expenses
Find a Dentist
Dental Choice 360SM Dental Providers: Log in for convenient access to patient information! Check eligibility, claim status deductible balances, and more.
AXA Employee Benefits Vision
Keeping your eyes healthy gives you the opportunity to see the important things in life– graduations, weddings, births, and all the little things in between. One of the best ways to protect one's eyes is to visit an eye doctor regularly. Vision insurance can make those visits more convenient and less costly with savings on exams, as well as on frames and lens enhancements. We've partnered with VSP ® Vision Care to provide access to a vision network and meet the needs of employees across the country.
• Freedom to choose from 81,000 access points, including the largest national network of independent doctors and over 5,000 participating retail chain locations like Costco Optical ® and Cohen's Fashion Optical ®, or any out-of-network provider
• Valuable savings on comprehensive WellVision Exams ® to promote good vision and support overall health and wellness
• A wide selection of frames and lenses, as well as discounts on laser vision correction surgery, including PRK, LASIK, Custom LASIK and IntraLaseTM
Find a Vision Provider
AXA Employee Benefits Life
The right life insurance coverage can help protect the family and provide stability after losing a loved one. Whether it's used to cover funeral costs or pay off a mortgage, a term life insurance policy from AXA can provide security and help offset financial burdens during a difficult time.
• Guidance to help employees determine the coverage that best suits their family and anticipated needs
• Additional benefits options **– such as spouse training, a college education benefit for those with kids, and daycare
• The ability to convert to an individual policy so employees can stay protected if they change jobs
** If an employee or spouse suffers an accidental death
AXA Employee Benefits Short- and Long-Term Disability
Even with careful savings and planning, many people count on a steady paycheck to cover their monthly expenses. Unfortunately, it only takes a brief time away from work to upset the balance. Employees can help protect the income they depend on by purchasing disability insurance. Whether they need to take time off to have a baby or recover from an illness or injury, disability insurance from AXA can provide a portion of lost income for a period of time, helping alleviate the financial hardship.
• Income replacement that can be used to cover regular expenses– from paying rent to buying groceries
• Program options that provide support and guidance to employees as they prepare to and initially return to work
• An experienced team that helps employees navigate their period of disability and access other benefits, such as Social Security