Auto Insurance Florida: A Comprehensive Guide to Affordable Coverage
Navigating the auto insurance landscape can seem daunting, especially in Florida where a host of unique rules and regulations add a layer of complexity. But don't worry! As a seasoned insurance agent, I'm here to guide you through the ins and outs of auto insurance in the Sunshine State, ensuring that you find the best and most affordable coverage for your specific needs.
Choosing a Local Insurance Agent in Florida: A Wise Decision
Your first question might be, "Why choose a local insurance agent in Florida?" The answer lies in the multitude of benefits you can reap from local expertise.
Local insurance agents possess a deep understanding of the specific factors influencing insurance rates in the state of Florida. Their expertise extends beyond merely offering you a car insurance quote. They are well-equipped to present you with the best coverage options tailored to your individual needs and circumstances

Unpacking the Cost of Auto Insurance in Florida
In Florida, the average cost of car insurance hovers around $69 per month. However, this figure can fluctuate significantly based on a multitude of factors. These factors include your chosen insurance company, your driving history, and your vehicle type.
Remember, your aim isn't just to secure cheap auto insurance in Daytona Beach or affordable car insurance in Palatka. Your main goal should be to find a policy that provides comprehensive coverage, offering the best value for your investment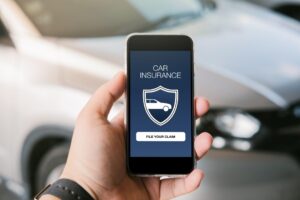 Moreover, local agents understand the intricacies of Florida's legal requirements and can help ensure that you're not just adequately covered but optimally protected.
For example, the agents at [Blake Insurance Group] offer a wealth of local insurance knowledge and solutions. They can provide you with affordable auto insurance in Fort Walton Beach or cheap car insurance in Winter Haven, FL, among others, based on your needs.
The Cheapest Car to Insure in Florida: A Factor in Affordable Coverage
The type of car you drive plays a significant role in determining your insurance premium. Certain vehicles tend to attract lower premiums due to their enhanced safety features, the cost-effectiveness of their parts, and the overall safety record of the car. Family sedans, for instance, are typically cheaper to insure compared to high-performance sports cars.
In Florida, Progressive is known to offer some of the cheapest rates for average insurance customers. It's worth exploring the car insurance quotes in Daytona Beach, FL, and car insurance quotes in Altamonte Springs, FL, offered by them for a better perspective.
Florida's High Car Insurance Rates: The Why Factor
Car insurance rates in Florida often lean towards the higher side in comparison to many other states. This scenario can be attributed to several factors. Florida has a high incidence of uninsured drivers, the risk of natural disasters such as hurricanes, and higher vehicle repair costs.
Moreover, Florida operates under a no-fault system. This system stipulates that each driver's insurance covers their own injuries, regardless of who caused the accident. This feature often leads to higher premiums for comprehensive coverage.
Finding the Best Auto Insurance in Florida: Steps to Success
When you're on the hunt for the best auto insurance in Florida, make sure to leverage online platforms that enable you to compare quotes from multiple insurance providers. You can also directly obtain quotes from the insurers' websites.
Keep in mind, the goal isn't just to secure cheap car insurance in Pompano Beach, FL, or find the lowest auto insurance quotes in Coral Gables, FL. It's crucial to understand what your coverage entails, ensuring it meets your specific needs.
Florida drivers must meet the following minimum car insurance requirements
– Personal Injury Protection (PIP) coverage of $10,000: This covers 80% of all necessary and reasonable medical expenses up to $10,000 resulting from a covered injury, regardless of who caused the accident.
– Property Damage Liability (PDL) coverage of $10,000: This pays for damage to another person's property caused by you or someone else driving your insured vehicle.
It is important to note that leasing companies may require drivers to purchase additional auto insurance coverage, and in most cases, a Florida minimum car insurance policy will not suffice. Additionally, drivers may want to consider purchasing more than the minimum coverage, especially if they finance or lease their car or are deemed a "high-risk" driver 
Before you embark on your search, be prepared with the necessary information:
– Date of birth
– Vehicle storage location
– Driver's license number
– Driving and insurance history
– Vehicle Identification Number (VIN)
– Personal information for any drivers on the policy
– Driving history details, including accidents, citations, claims, and completed driving courses
Diverse Coverage Options in Florida
The Sunshine State offers various optional coverage options. Towing and labor coverage come to your rescue for problems like mechanical breakdowns, dead batteries, fluid fill-ups, or lockouts.
Comprehensive and collision coverage is another excellent choice. While comprehensive coverage helps pay for incidents outside of your control like theft or vandalism, collision coverage helps repair or replace your car if you're at fault in an accident.
And let's not forget uninsured/underinsured motorist bodily injury coverage. This cover can be a lifesaver if you're ever involved in an accident with an uninsured driver or with a driver who doesn't have enough liability coverage to fully pay for your damages.
A Deeper Look at Factors Influencing Your Car Insurance Rates in Florida
While online auto insurance quotes in Florida may give you a fair idea about your premium, it's also crucial to understand the specific factors that affect your car insurance rates.
Your location in Florida can significantly influence your auto insurance premium. Crime rates, theft cases, and uninsured motorists vary by ZIP code, affecting your insurance cost.
Your driving history is another critical factor. Speeding tickets, DUIs, and other violations can impact your auto insurance rates. Typically, a cleaner driving record equals lower premiums.
Your credit score also plays a significant role. A lower credit score could mean higher premiums as insurance companies deem you a higher risk.
In conclusion, securing the right auto insurance in Florida is not just about finding the cheapest auto insurance in West Palm Beach, or scoring affordable car insurance in Palatka. It's about understanding the intricate landscape of auto insurance in Florida and finding a policy that provides comprehensive coverage while offering the best value for your investment. As a seasoned insurance agent, my advice is to always seek to understand your insurance needs and compare multiple quotes before making a decision. Remember, a well-informed decision can sa