Anchor General Insurance: Your Comprehensive Coverage Solution

When it comes to car insurance, finding the right coverage at an affordable price can be a daunting task. However, with Anchor General Insurance, you can rest easy knowing that your needs will be met. As a San Diego-based company specializing in non-standard private passenger automobile liability and physical damage coverage, Anchor General Insurance Company has established itself as a reliable and trusted provider in California, Arizona, and Texas.
In addition, their policies are managed by Anchor General Insurance Agency, Inc., a program administrator with extensive experience in the insurance industry. With a commitment to customer satisfaction and a range of flexible payment options, Anchor General Insurance stands out from the crowd.

Why Choose Anchor General Insurance?
When selecting an insurance provider, it's crucial to choose a company that not only offers comprehensive coverage but also understands your unique needs. Anchor General Insurance has a proven track record of delivering exceptional service to its policyholders. Here are a few reasons why you should consider Anchor General Insurance for your car insurance needs:
Diverse Coverage Options: Anchor General Insurance provides a wide range of coverage options to meet your specific requirements. Whether you need liability coverage, comprehensive coverage, or collision coverage, they have you covered. Their policies are designed to protect you from the financial burden that can arise from accidents and property damage.
Easy Payment Options: Anchor General Insurance understands that flexibility is essential when it comes to payments. That's why they offer multiple payment options to cater to your convenience. Whether you prefer to make payments online, through monthly EFT, by phone, check, or credit card, Anchor General Insurance ensures a hassle-free payment experience.
3. Competitive Pricing: With Anchor General Insurance, you can expect competitive pricing without compromising on coverage. They strive to provide affordable insurance solutions tailored to your budget. By partnering with multiple insurance carriers, they can compare quotes and find the best rates for you
How to Compare Car Insurance Quotes Online and Save Money?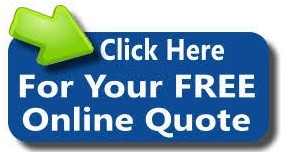 Comparing car insurance quotes online is a simple yet effective way to save money on your premiums. Here's a step-by-step guide to help you find the best deal:
Gather Necessary Information: Before beginning your search for car insurance quotes, gather the following information: your date of birth, vehicle storage location, driver's license number, driving and insurance history, and the Vehicle Identification Number (VIN) of the vehicle you wish to insure.
Utilize Online Quote Comparison Tools: Take advantage of online insurance comparison tools, like the one provided by Blake Insurance Group. These tools allow you to input your information and receive multiple quotes from various insurance companies. By analyzing these quotes, you can identify the most cost-effective option that suits your coverage needs.
Consider Coverage Needs: While affordability is important, it's equally crucial to consider the coverage options provided by each quote. Avoid choosing a policy solely based on its low price if it fails to offer the protection you need. Strike a balance between cost and coverage to ensure you're adequately protected.
Check for Discounts: Look for available discounts that can help reduce your premium. Many insurance companies offer discounts for safe driving records, multiple policies, anti-theft devices, and more. Take advantage of these opportunities to further save on your car insurance.
What Affects Your Car Insurance Quote in Arizona?
Understanding the factors that influence your car insurance quote in Arizona is essential for making an informed decision. Insurance companies assess multiple aspects of your driving profile to determine your risk level, which, in turn, affects your premium. Here are some key factors that can impact your car insurance quote:
Location: The area where you reside plays a significant role in determining your insurance premium. If you live in an area with a high crime rate or a high number of accidents, your rates may be higher compared to areas with lower risk.
Demographics: Factors such as age, gender, and marital status can affect your car insurance premium. For example, young male drivers tend to pay higher premiums due to statistical evidence of higher accident rates among this demographic.
Insurance History: Your previous insurance coverage and claims history are taken into account when calculating your premium. If you have a history of accidents or frequent claims, it may result in higher rates.
Driving Record: Your driving history, including any traffic violations or accidents, is closely examined by insurance companies. Drivers with clean records typically enjoy lower premiums, as they are perceived as lower-risk individuals.
Vehicle: The make, model, and year of your vehicle can impact your insurance premium. Expensive or high-performance vehicles may come with higher premiums due to the increased cost of repairs or a higher likelihood of theft.
Anchor General Insurance: Your Reliable Coverage Provider
Anchor General Insurance has built a strong reputation as a reliable and customer-focused insurance provider. With their extensive experience and commitment to customer satisfaction, they offer the peace of mind you deserve. By offering a range of coverage options, flexible payment methods, and competitive pricing, Anchor General Insurance stands out in the industry.
Make the smart choice and select Anchor General Insurance for your car insurance needs. With their comprehensive coverage, attentive customer service, and dedication to affordability, you can trust them to protect you on and off the road. Contact Anchor General Insurance today to get a quote and experience their exceptional service firsthand.
Reporting a Storm: How to File a Claim
Should you face turbulent waters and need to report an auto claim, contact the claims department at (800) 542-6246 and follow the menu to Report New Claim. Have your policy number ready!
Set Sail with Confidence
Anchor General Insurance, anchor car insurance, anchor auto insurance, anchor general insurance co, anchor general insurance company, general anchor insurance, anchor general insurance agency, anchor general auto insurance, anchor general insurance full coverage, anchor general quote, anchor general insurance quote, anchor general car insurance, anchor general insurance agency inc, anchor insurance group, anchor insurance services, and anchorgeneral insurance are your trusty crew members ready to steer you through the auto insurance seas. Anchors aweigh, and set sail with confidence!