anchor general insurance

Anchor General Insurance Company is a San Diego-based company specializing in providing non-standard private passenger automobile liability and physical damage coverage in California, Arizona, and Texas. Anchor General Insurance Company's policies are managed by Anchor General Insurance Agency, Inc., a program administrator. Anchor General Insurance Agency, Inc. manages several exclusive automobile insurance programs in California, Arizona, Oregon, and Washington
with low down payments to providing payment options online, monthly EFT, payment by phone, check, or credit card, Anchor makes every effort to raise the customer satisfaction bar in all areas of its business practices
drivers In Arizona must carry liability insurance with at least these minimum limits if they want to hit the highways legally:
•$ 15,000 of bodily injury liability per person.
•$ 30,000 of bodily injury liability per incident.
•$ 10,000 of property damage liability per incident.
Liability coverage financially protects you by helping to pay the other driver's medical bills and property damage expenses if you're found at fault in an incident. It is required by the Arizona Department of Transportation (ADOT) that all drivers carry proof of financial responsibility- failure to do so can result in a citation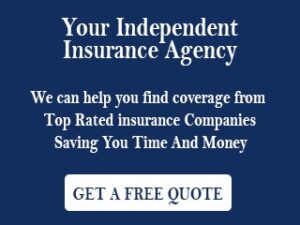 The good news is getting cheap car insurance quotes in AZ isn't difficult. Let's review tips on how to find and compare quotes to end up with an affordable insurance premium.
You can instantly compare free auto insurance quotes online and get no-obligation auto insurance quotes online from multiple insurance companies insurance agents in Tucson AZ will compare multiple insurance carriers to get your car insurance in AZ
Here's what you need:
What information do you need to get car insurance quotes?
To quickly and easily receive auto insurance quotes, you should come prepared with the following information on hand:
• Date of birth.
• Vehicle storage location.
• Drivers license number.
• Driving and insurance history.
• (VIN) Vehicle Identification Number of the vehicle to be insured.
• Driver's license and personal information for any drivers on the policy.
• Driving history: with accidents, citations, claims, and any completed driving courses.
What affects your car insurance quote in Arizona?
You have to understand the primary goal of an insurance company is to predict risk and assign premiums based on the risk a particular driver may pose. Car insurance companies assess your entire driving profile to estimate this risk, including factors such as location, demographics, insurance history, driving record, and vehicle.
How To Compare Car Insurance Quotes Online And Save Money
To start comparing online quotes, policyholders need several quotes and the ability to analyze them properly. Buying a cheap policy, that offers too little protection is not recommended. Likewise, buying a very expensive policy that offers coverage the policyholders don't need is not recommended also.
Online quotes offer insurance premium estimates, based on the data the policyholder inputs in the online forms. Once the policyholder finished adding the data, the inbuilt calculator will start computing the data, and soon will display multiple quotes from multiple insurance companies.For additional info, money-saving tips and free car insurance quotes,
Insurance rates comparison tools are available online, and they offer numerous advantages. One major advantage offered by online comparison tools is the possibility of saving insurance money. Nowadays, saving money is really important. If a policyholder decides to purchase a policy that will cost several thousands of dollars per year, saving $200 or $300 just by choosing the right policy options and the proper insurance provider, is really rewarding.
Auto insurance prices may vary on a zip code-by-zip code basis.
Tucson Arizona, Oro Valley, Phoenix AZ. Chandler Arizona. Mesa AZ, Scottsdale AZ, Peoria Arizona, Yuma AZ, Surprise AZ, Ajo AZ, Amado AZ, Arizona City, Avra Valley AZ, Casa Grande AZ, Douglas AZ, Marana AZ, Green Valley AZ, Globe AZ, Oracle AZ, Tubac AZ, Sierra Vista AZ, Tempe AZ, Gilbert AZ, Glendale AZ
To report an auto claim please contact our claims department at (800) 542-6246, follow the menu to Report New Claim. One of our representatives will assist you to file a claim. If possible, please have the policy number available to reference.