AllyHealth Arizona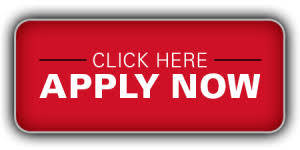 Allyhealth's name says it all. We aim to align ourselves with their clients and partners by acting as their "ally" in health. AllyHealth unique blend of telehealth, wellness, transparency, savings, and access tools, together with their  high touch service model create engagement, utilization, and claims redirection that you have to see to believe
For Individuals AllyHealth Arizona
How much does it cost?
$ 19.95 a month(Basic Plan)
$ 0 for doctor visits
$ 0 for pediatrician visits
$ 0 for secure messaging to doctors and nurses

What do you get?
Speak with a doctor or pediatrician anytime you need by secure video or phone(Virtual care)
Choose a doctor or pediatrician from the largest telehealth network in the U.S.
Your prescriptions are sent instantly to your pharmacy of choice (if appropriate).
24/7 Customer Support.
Private, secure, and confidential visits. ally health care
Client Presentation Demo from AllyHealth on Vimeo.
AllyHealth Arizona Group(24/7 Virtual Care Solutions
for Small Businesses)
AllyHealth's comprehensive virtual care program is available as an employee benefit for our clients and partners around the nation, including:
Small Employers.
Self-Funded Employers.
Third-Party Administrators.
Insurance Carriers.
Hospitals & Health Systems.
Other Healthcare Organizations.
AllyHealth is a virtual care platform connecting your employees and members to doctors, coaches, therapists, specialists, health advocates, and cost transparency & savings tools.
Healthcare access and transparency are simplified.
AllyHealth helps your employees be more proactive about their health and wellness by giving them access to the right professionals on their schedule and on their terms. And our modular platform allows you to pick and choose which virtual care solutions are best for your employees, providing you with the most flexible platform in the industry.
TELEMEDICINE:24/7 DOCTOR CONSULTATIONS.
Direct phone or video access to family doctors and pediatricians for consults, diagnosis, treatment, and prescriptions for a wide range of common health conditions treatable virtually. On your schedule. ally health telemedicine
ADVOCACY & CARE NAVIGATION.
Your personal health ally provides unbiased and independent concierge-level guidance through the complex healthcare system. From benefit explanations, to help with claims issues, to finding local doctors, and everything in between.
MENTAL HEALTH & TELETHERAPY.
Confidential and virtual access to counselors, therapists, and specialists allowing you to be more proactive with your mental wellness, and nurture work-life balance.
CONSULT WITH SPECIALISTS.
Securely send and receive messages with our broad team of medical professionals and specialists, including pharmacists, eye doctors, dermatologists, alternative medicine professionals, and more.
GET 2ND OPINION.
AllyHealth can help identify and solve the most complex, critical, and worrying problems in healthcare by providing a virtual second opinion from a best-in-class medical expert or specialist.
HEALTH & WELLNESS COACHING.
Want to lose weight? Quit smoking? Eat healthier? Get fit? Our.
RX & PROCEDURE SAVINGS TOOLS.
Compare prices and receive discounts on prescriptions, lab tests, medical imaging, surgical procedures, and more. Additionally, you may speak with one of our medical bill negotiators for savings on medical bills
.AllyHealth Online Medical Services Include
*Consultations with our doctors are $0 (subject to usage limitations). Mental Health visits include 3 clinical hrs/ family/year at no charge for voluntary and individual plans, and up to 10 clinical hrs/family/year at
no charge for employer paid plans. Additional visits may be available on a fee for service basis.
Features and Benefits
*No co-pays, deductibles, or per-call charges*
*Prescriptions called in to your local pharmacy
*Avoid germ-filled waiting rooms
*Fast and easy access, 24/7/365
*Plan covers the entire family
*Flexible and easy to use (available via web,
*mobile app, or simply by phone)
*Rx savings program offers up to 85% discounts
at retail pharmacies
*Medical bill negotiation service can help you
*save on all your medical bills
And more
Customer service.
AllyHealth.
1535 Chestnut St # 100.
Philadelphia, PA 19102.
Phone: (888) 565-3303.