dental insurance Alabama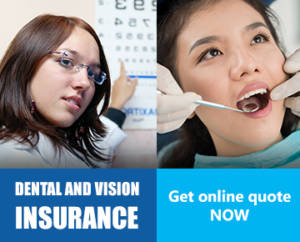 dental insurance plans Alabama
Dental and vision insurance are two common add-ons that you can get in addition to your regular insurance which can save you thousands of dollars in medical treatment every year.
Quality dental plans with comprehensive coverage for individuals and families. we offer affordable dental insurance in Alabama
Preventive dental care can save you money by keeping your mouth protected from more serious dental issues.
Besides protecting your smile, regular dental check-ups help monitor your overall health. Many risks, such as diabetes, oral cancer, and heart disease can be detected early on by a dentist
For most of us who work and get medical benefits through our employer, once a year we are asked to select a cheap insurance plan as part of our health group benefits. Every year we are also given a choice to add coverage for dental and stand-alone vision plans
Most of the time you will come out as a winner since dental and vision packages can save you a lot of money in the long run.
Most of the major providers make this plan available at a reasonable rate. Some of the plans are tied to your health insurance but some are available independently
Alabama dental insurance
you can get dental discount plans, a very affordable in your city Alabaster, Albertville, Alexander City, Anniston, Athens, Auburn, Bessemer, Birmingham, Cullman, Daphne, Decatur, Dothan, Enterprise, Eufaula, Fairfield, Fairhope, Florence, Fort Payne, Gadsden, Hartselle, Hoover, Hueytown, Huntsville, Jacksonville, Jasper, Leeds, Madison, Millbrook, Mobile, Montgomery, Mountain Brook, Muscle Shoals, Northport, Opelika, Oxford, Ozark, Pelham, Pell City, Phoenix City, Prattville, Prichard, Saraland, Scottsboro, Selma, Sheffield, Sylacauga, Talladega, Troy, Trussville, Tuscaloosa, Tuskegee, and Vestavia Hills.
Here are some of the Companies that offer Individual dental insurance in AL
Ameritas Individual Dental Plans
Ameritas individual dental insurance is an affordable way to maintain dental health when you are not covered through an employer. And having your own plan means it's portable– you can take it with you if you retire, change jobs, start your own business, or take a sabbatical.
Dental Plan Highlights Alabama-dental insurance Alabama
• Each plan provides a different level of benefits to meet your individual needs.
• All plans cover preventive services, such as an annual dental exam and cleaning, at 100% when visiting a network provider.
• You have the freedom to use any dentist with the opportunity to save an average of 30% with an Ameritas Dental Network provider.
• If you know your dentist is in the Ameritas Dental Network, take advantage of one of the "network" plans to save money on your monthly premium.
United healthcare dental.
Dental insurance plans are underwritten by Golden Rule Insurance Company and include a range of options so you can find one that's most affordable for you.
With a variety of plans available, you can find basic dental coverage for general dental care or choose coverage for major care, such as dental implants.
Best dental Plans Alabama
Humana Individual and family dental insurance AL
Easily find a dentist near you, Multiple plan types to meet your needs.
Choose from PPO, DHMO, discount, and value plan Affordable plans.
Dental insurance for every budget.
Aetna Dental ® Direct plan for individuals.
You can enroll in an Aetna dental plan even if you don't have dental insurance through your employer. With Aetna Dental Direct, you'll get the coverage you need to keep your teeth healthy. And you don't need to have Aetna medical or other coverage with us to qualify. Unlike discount programs, Aetna's dental plan covers preventative treatment 100% with no out of pocket cost. Making the switch from another dental plan? While most dental plans require a waiting period for major services like crowns or root canals, if you switch from your existing comparable plan to an Aetna plan, we will waive your waiting period so you can start using your plan right away.
Alabama Cigna Dental Insurance Plans.
You can take advantage of Cigna dental coverage with or without a Cigna medical plan. CIGNA dental preferred provider organization (DPPO) plans to offer affordable dental plan options to people of all ages, nationwide. Fifteen million U.S. consumers choose Cigna dental insurance.
With payments as low as $19 a month and low rates at over 90,000 dentists nationwide, our dental insurance plans keep you smiling– and help you save.