Arizona health insurance marketplace 2022: How to sign up for a health care plan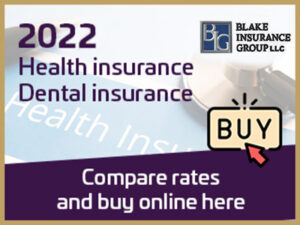 Healthcare.gov, the federal marketplace, opens Nov. 1 and closes Dec. 15, but some state exchanges have longer open enrollment windows. Learn the deadline for buying a 2022 health care plan in Arizona.
Note: if you do not update your Marketplace application and enroll in a plan from November 1-December 15, they may be automatically enrolled in a 2022 plan.
Otherwise, you have to qualify for a special enrollment period to buy health insurance Special enrollment periods are tied to big life events like marriage, the birth of a child, or loss of health insurance.
How you can enroll yourself and your family
Login into your marketplace account sees if you qualify for subsidies
that may lower how much eligible shoppers pay out of pocket for a marketplace plan. These subsidies include:
• a tax credit to put toward your premium, which is the monthly cost of having the health care plan.
• cost-sharing reductions to help pay for a plan's deductible (the number of expenses you're expected to cover before insurance kicks in) and copay's or coinsurance, the fixed dollar amount, or percentage you pay for doctor visits, prescriptions, and other services.
Many low- to middle-income families qualify for at least some aid. Visit Healthcare.gov to find out what type of assistance you can receive, based on your income and family size. The marketplace will apply the estimates to the price of plans when you shop, making it easier to spot affordable options.
Apply for Medicaid, and Chip if you're  eligible
Low-income shoppers might qualify for Medicaid, the joint state and federal health insurance program for needy Americans, instead of Health Insurance Marketplace subsidies. If so, you'll need to apply for coverage through your state's designated website.
Check out this state-by-state guide to Medicaid for more details. Eligible Americans can apply for Medicaid at any time of the year.
The Children's Health Insurance Program (CHIP) provides health coverage to eligible children, through both Medicaid and separate CHIP programs. CHIP is administered by states, according to federal requirements. The program is funded jointly by states and the federal government
Remember, Medicaid is different from Medicare, the federal health insurance program primarily for older Americans. With Medicare, you automatically qualify and, in most instances, get automatically enrolled once you turn 65. But existing beneficiaries can change their health care plans from Oct. 15 to Dec. 7.
Master the metal tiers
Health Insurance Marketplace plans come in four metal tiers bronze, silver, gold, and platinum plans, Each one offers the same level of care but splits the costs between you and the insurer differently.
Understanding how these metal tiers work is instrumental when it comes time to comparison-shop.
• Bronze plans carry the lowest premiums, but highest deductibles, meaning you'll shoulder higher out-of-pocket costs for care, but pay less for the plan itself. Bronze plans are an option if you're in good health, don't qualify for cost-sharing reductions, or can't afford silver or gold plan premiums in your state.
• Silver plans have mid-tier premiums and deductibles. They set the price of the premium tax credit, though you don't need to buy a silver plan to take full advantage of that subsidy. You do need to buy a silver plan to take advantage of any cost-sharing reductions you qualify for.
• Gold plans carry higher premiums, but lower deductibles than bronze and silver plans. Consider them an option if you can afford the higher monthly payment as your insurer will shoulder 80% of your out-of-pocket health care costs.
Keep in mind, Health Insurance Marketplace caps out-of-pocket costs for all marketplace policyholders at $7,900 for individuals and $15,800 for families in 2019.
Compare networks
There are also different types of private health insurance plans. Your major choices include:
• Health Maintenance Organizations or HMOs limit coverage to providers in the network. They also require referrals from your primary care physicians to see a specialist.
• Preferred Provider organizations or PPOs let you choose between an in-network doctor, who can you see at a lower cost or an out-of-network doctor at a higher cost. They let you skip referrals.
• Exclusive Provider Organizations or EPOs don't cover out-of-network physicians, but let you skip referrals for specialists.
• Point of Service or POSs charges less if you use doctors within the network. They usually require referrals for specialists.
While the least restrictive plans are more expensive (and vice versa), what's important is that you can work within the parameters of a plan you're selecting. Check to see if your current go-to physicians are in-network or at least partially covered. Alternately, consider whether a plan's network meets your current health care needs.
Getting an HDHP? Open an HSA
If you opt for a high-deductible health care plan, be sure to open a health savings account. HSAs are tax-advantaged savings accounts specifically designed to help HDHP participants shoulder out-of-pocket health care costs.
Explore other health Insurance options
Plans sold on the federal and state marketplaces must cover 10 essential benefits, including hospitalization, mental health services, and maternity care. They're also subject to other requirements, like coverage for pre-existing conditions.
Translation: They're usually much more robust than plans you'll find off-exchange. But, if you don't qualify for any Health Insurance Marketplace subsidies, you might find them prohibitively expensive.
If so, there are alternatives to explore in lieu of foregoing coverage. These include:
• Off-exchange plans: To avoid some of the more stringent marketplace plan rules– notably, the stipulation that they offer gold and silver versions of each plan sold on a state exchange– private insurers also sell "off-exchange plans" during open enrollment directly or through third-party brokers. These plans abide by the major Obamacare rules.
For instance, they cover 10 essential benefits. But they're generally considered ineligible for subsidies. Still, if you don't qualify for subsidies, they're worth looking into. You might find plans at lower price points than what's available through your state exchange.
These plans are typically cheaper, but less robust than marketplace plans. For instance, they might forego coverage for pre-existing conditions or cap certain services, including doctor stays, at a certain amount it is a flexible health insurance coverage solution when you need coverage for a period of transition in your life.
Short-term health insurance gives you temporary coverage during a lapse in permanent coverage, protecting you from expensive medical bills that arise from unexpected health changes or emergencies.
Short term insurance may be Good for you if you're
• Between jobs or waiting for benefits to begin at your new job
• Lose employer-sponsored coverage
• Unable to apply for Affordable Care Act (ACA), also called Obamacare, coverage because you missed Open Enrollment and you don't qualify for Special Enrollment
• Attend out-of-state college
• Looking for coverage to bridge you to Medicare
Temporary health insurance can provide you proof of coverage you need to participate in various activities or vocations. If you need temporary coverage, our licensed insurance agents will find the right plan for your specific needs
With short term health insurance you are not buying an ACA health plan. That means you need to keep a few things in mind as you plan your coverage needs:
• ACA health plans are guaranteed issue, meaning you can not be denied coverage based on preexisting conditions
• Short term insurance plans are not guaranteed issue, do not cover preexisting conditions, and you must answer a series of medical questions to apply for coverage
• ACA health plans are required to cover 10 essential health benefits, including maternity and newborn care, mental health and substance abuse disorder services
• Short term insurance plans do not have coverage requirements, so plans vary in what they cover. Check your plan details carefully
Following changes made by the Trump administration, short-term health plans can last for up to three years. But it's important to read the fine print of a policy carefully so you understand the scope (or limitations) of its coverage.
• Health care sharing ministries: A faith-based alternative to traditional health insurance, health care sharing ministry participants pay a monthly "sharing amount" similar to a premium. Those funds can go toward medical expenses, but HSMs aren't subject to Obamacare rules, so each one gets its own guidelines for members. These guidelines affect covered services and sometimes require certain behaviors from members, like abstaining from tobacco and drugs and attending group worship.
Learn more about these and other health insurance alternatives, including COBRA, limited benefit plans, and prescription discount cards