low cost health insurance
Many people don't realize they currently qualify for comprehensive and affordable health insurance and could sign up today. Expanded benefits and cheaper costs can be found at health insurance marketplace
People may qualify for the Health Insurance Marketplace based on income or recent life-altering experiences like marriage, a new child joining the home, or losing health insurance. This allows Americans to access the Marketplace, where cost savings like tax credits make four out of five health plans as cheap as $50 a month.
People also qualify if their household income is between 100 to 150 percent of federal poverty levels. For example, a four-member family qualifies if its annual income is between $26,500 to $39,750.
There are a number of options available to you, though it may take some legwork.
You're eligible for Medicare if you're age 65 or older or if you have certain disabilities. The government pays for much of your health care through this federally run program.
Medicaid is another program available for people with low incomes. Around 80 million people– nearly one in four Americans– are eligible for this program funded by state and federal governments. It's run by each state, so your eligibility depends on where you live.
If you're employed, group health insurance may be available through your employer. Around 49% of Americans have employer-sponsored insurance, according to the Kaiser Family Foundation.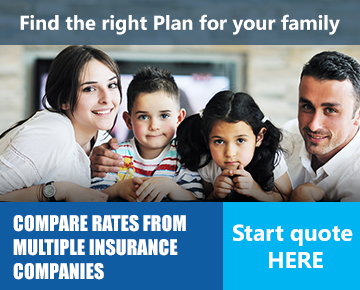 The Health Insurance Marketplace is available to individuals who do not qualify for Medicare or Medicaid and who do not have a health plan sponsored by employers. The exchange was developed through federal legislation (the Affordable Care Act) and is administered in each state differently with health insurers who choose to participate.
Health insurance is a way to pay for your health care expenses. These expenses could include prescription medications, doctor visits, hospital stays, or even surgeries. Health insurance also helps you stay healthy through wellness programs and other benefits.
We never know when a health emergency will strike us. Whether we are young or old, we might face health risks at any stage of our lives. It is advisable to purchase a good health insurance policy at the right time to protect ourselves from getting into financial difficulties because of these health emergencies. And the right time to do so is now. The day you start earning money or become financially independent, you must get health insurance coverage.
Health insurance can be complicated. A simple way to understand health insurance is to think of it like a gym membership. Each month, you pay a fee to get different benefits. Your monthly gym membership fee might give you access to workout equipment, exercise classes, or a pool. Your monthly health insurance fee (also called a premium), allows your insurance company to:.
• Pay for a part of your medical bills,.
• Provide free preventive care services like cancer screenings or yearly check-ups,.
• And protect you from unexpected or expensive medical costs.