classic car insurance arizona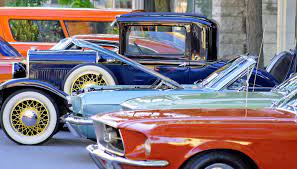 A classic car requires specialty insurance to ensure you're protected in the event of a collision
Classic auto insurance differs from a standard auto policy in a few ways. In addition there are there certain eligibility requirements for classic cars, but there are also key differences in how an insurance agency pays out claims for these vehicles.
Classic car qualifications vary from company to company, making it hard to give an exact definition. Most auto insurers define a classic car as between 10 and 20 years old, and antique or vintage cars to be older.
in any case, some organizations consider vehicles 25 years or older to be classics as well. Other companies may give a date range for their vehicle coverage. For example, Hagerty covers vehicles model year 1979 and older.
Make sure to double-check what your insurance provider considers "classic" to ensure your vehicle's eligibility.
Coverage options available for classic cars
Classic car insurance usually comes in a few standard coverage options, including:
Bodily injury liability: Covers other drivers and their passengers if you are at fault for an accident
Property damage liability: Covers other vehicles' repairs if you are at fault for an accident
Collision: Covers your classic car regardless of fault
Comprehensive: Protects your car in the event of environmental damage, theft or vandalism
Personal injury protection (PIP): Covers medical bills, lost wages and death benefits for you and your passengers, regardless of fault
Medical payments (MedPay): Covers medical expenses for you and your passengers
Uninsured/underinsured motorist: Protects you if you're in a collision with a driver with too little coverage or no coverage at all
Many classic car insurance providers offer additional coverage options like spare parts coverage, which can help cover the cost of replacement parts. Others offer trip reimbursement coverage and coverage for restoration work.
Agreed value coverage is also available. This protection ensures that you receive the agreed-upon value of your classic car regardless of the vehicle's current market value. Some insurers may provide auto show coverage as well, which covers you if a collision occurs while driving to an event.
Heacock classic auto Insurance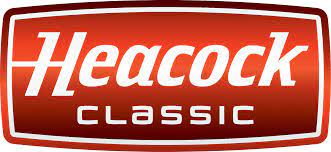 Recognized nationally as a leader in the Collector Vehicle Insurance business in 48 states. founded in 1989, now offers Collector Vehicle Insurance across the country in 48 states. Heacock Classic Insurance is now recognized nationally as a leader in the Collector Vehicle Insurance business. Heacock Classic Insurance is here to provide you with personally tailored specialty insurance for your Antique, Classic, Collectible, or Exotic Collector Vehicles that are living the "Collector Vehicle Lifestyle."
The company claims to have a finger on the pulse of the classic car market, and notes that it uses auctions and other data to help determine the actual value of a car.
Classic car insurance is helpful for certain vehicles, because their value and replacement costs may not align with an owner's total investment. Specialized insurance allows the owner to cover their vehicle for an amount that accounts for the time, effort, and money that it takes to own an older vehicle. Though small, Heacock offers a range of coverage options for classic autos, including liability, medical payments, under/uninsured motorist, collision, agreed value, and more. The company also offers several discount and cost-reduction options, though its catalog is slimmer in that area than its competitors.
Heacock's insurance products extend to race cars and muscle cars, so there are options for extremely specialized vehicles. That said, the company's policy requirements and limitations could make it a real pain to get coverage for some customers. In its eligibility requirements, Heacock states that the car cannot be used for errand running or random drives, and notes that it must only be used for pleasure drives. The car must show "pride of ownership," and can only be driven by experienced drivers. You must also keep your car in a fully enclosed, locked, private garage when it's not in use.
American collectors insurance

They provide top-rated insurance for a wide variety of collectibles and collector's items, including Agreed Value auto insurance for collector vehicles, classic cars, vintage cars, antique trucks and even classic motorcycles.
American Collectors Insurance is backed by 40+ years of expertise, protecting collectors nationwide. Since 1976, we've been sharing our passion and excitement for classic cars and collectibles with collectors across the nation. We make it easy to get a quote in minutes. Our underwriting process is simple and straightforward, and we provide the peace of mind serious collectors deserve with our policies
In order to be covered by an American Collectors Insurance plan, collector vehicles must be driven on a limited basis and not as a daily use vehicle, not used for racing or driver's education, and kept in an enclosed or locked garage. The carrier offers customizable coverage for the following vehicles and collectibles.
Classic and collector vehicles
Custom cars and hotrods
Collector trucks and SUVs
Exotic and collector imports
Classic motorcycles
Collectibles (wine, stamps, cons, comic books, toys, sports memorabilia)
Collector vehicles are insured on an agreed value basis. This means that in the event of a total loss, you are covered for the agreed value with no depreciation minus your deductible amount. American Collectors Insurance offers a variety of other benefits and service features, including emergency roadside assistance, variable mileage plans, and more.  Program features and availability may vary by state. An independent insurance agent can help you understand your options and secure the coverage you need.
J.C. Taylor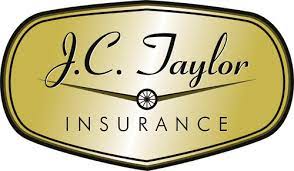 Since the 1960s, J.C. Taylor has been America's premier specialty insurance provider for classic cars, antique autos, modified, and custom vehicles
Taylor has been providing Agreed Value Coverage since the beginning of our program. The level of protection for your vehicle is based on a mutual agreement between you and J.C. Taylor, and a specialty auto policy is designed just for you. With over 50 years in the industry, that's experience you can trust