auto insurance North Carolina
The average cost of car insurance in North Carolina is $79/ month. Read on for more information on how insurance premiums are determined
One of the most important determinants of your car insurance rates is the insurance company you choose Coverage with. In North, Carolina Progressive offers the cheapest rates for the average insurance customer.
Click Here for the best options for affordable auto insurance in North Carolina. Don't forget to get car insurance quotes based on your driving profile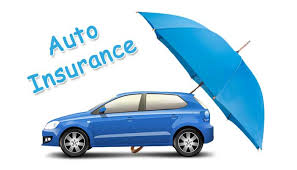 How to find the best auto insurance in North Carolina
This process can be inconvenient and frustrating but in order to protect your investment and obey the state laws
the good news is getting cheap car insurance quotes in North Carolina isn't difficult. Let's review tips on how to find and compare quotes to end up with an affordable insurance premium
You can instantly compare free auto insurance quotes online from multiple insurance companies.
Our insurance agents in North Carolina will compare multiple insurance carriers to get your car insurance in NC
Liability coverage financially protects you by helping to pay the other driver's medical bills and property damage expenses if you're found at fault in an incident.
You can always get higher limits if you want additional financial protection in the event of a claim
Required Coverage In North Carolina
The following coverage is required by the state of North Carolina to legally operate a motor vehicle:
• Bodily injury liability coverage: Minimum legal requirement $30,000 per person and $60,000 per accident
• Property damage liability coverage: Minimum legal requirement $25,000.
• Uninsured motorist bodily injury: Minimum legal requirement $30,000 per person and $60,000 per accident.
• Uninsured/Under-insured motorist property damage: Minimum legal requirement $25,000.
Here's what you need: compare multiple insurance carriers to get your car insurance in North Carolina.
To quickly and easily receive auto insurance quotes, you should come prepared with the following information on hand:
• Date of birth.
• Vehicle storage location.
• Drivers license number.
• Driving and insurance history.
• (VIN) Vehicle Identification Number of the vehicle to be insured.
• Driver's license and personal information for any drivers on the policy.
• Driving history: with accidents, citations, claims, and any completed driving courses.
What affects your car insurance quote in North Carolina.
You have to understand the primary goal of an insurance company is to predict risk and assign premiums based on the risk a particular driver may pose.
Car insurance companies assess your entire driving profile to estimate this risk, including factors such as location, demographics, insurance history, driving record, and vehicle.
Auto insurance prices may vary on a zip code-by-zip code basis.
start comparing NC auto insurance costs by city Albemarle, Apex, Asheboro, Asheville, Boone, Carrboro, Cary, Chapel Hill, Charlotte, Concord, Durham, Eden, Elizabeth City, Fayetteville, Garner, Gastonia, Goldsboro, Graham, Greensboro, Greenville, Havelock, Henderson, Hickory, Jacksonville, Kannapolis, Kernersville, Kinston, Laurinburg, Lenoir, Lexington, Lumberton, Matthews, Monroe, Mooresville, Morganton, New Bern, Newton, Raleigh, Reidsville, Roanoke Rapids, Rocky Mount, Salisbury, Sanford, Shelby, Smithfield, Southern Pines, Statesville, Tarboro, Thomasville, Wake Forest, Wilmington, Wilson, and Winston-Salem Below is an
Some of the optional protections we offer North Carolina motorists include:
Towing and labor.
We know the Cotton State State's" humid subtropical" is a good thing, but it still means harsh conditions for a lot of vehicles. Towing and labor steps in to help pay for things like mechanical breakdowns, dead batteries, fluid fill-ups, lockout, and more.
Comprehensive and collision.
While comprehensive coverage helps pay for incidents outside of your control (like theft, vandalism, a run-in with a deer, etc.), collision coverage helps repair or replace your car when you're found at fault in an accident.
Uninsured/under insured motorist bodily injury.
If you're ever involved in an accident with an uninsured driver– or with a driver who doesn't have enough liability coverage to fully pay for your damages– this coverage can help pay for accident-related medical bills for you and your passengers.
And we've got plenty more protection options that will have you yelling "whoop whoop!" If you have questions or want additional information about coverage, feel free to give us a ring.
What affect your car insurance rates in North Carolina?
Where you live in North Carolina affects your car insurance rates. Besides your driving history and credit score, where you live is one of the biggest contributing factors to the car insurance rates you'll pay.
The reason? Crime, theft, and uninsured motorists vary by ZIP code. So if you find yourself in a neighborhood that doesn't play well with others, car insurance companies may consider you a high risk to insure, meaning: your rates could be higher than those of a pal who lives just around the block. And, unfortunately, North Carolina is no exception to the rule.
If you live in a densely populated area, with a high number of auto insurance claims, your premium will be more expensive than that of a person living in a less dense and less claim-laden part of town. Even if you haven't filed any claims, you could pay more based solely on your neighborhood.
Unless you're a teen driver, your gender isn't a significant auto insurance rating factor. In fact, the national difference between car insurance premiums paid by women and men is less than 2%. For teenagers, this premium difference is much more dramatic: male teen drivers pay $1,200 more per year than do female teens.
Again, this comes back to the main goal of an insurance company– anticipating and limiting exposure to risk.
Car insurance companies' historical data says young male drivers are more likely to take risks while driving than are female drivers in the same age group.
Your chances of getting cheap auto insurance quotes increases once you turn 19, and again at 25, as you become less likely to drive recklessly. This remains consistent until you get into your 60s when rates start to go up again.

On average, renters face higher car insurance premiums than do condo owners or homeowners– but not by much. The difference is only about $20 every six months, compared to the rates a homeowner would pay.
Your credit has a big impact on your insurance rate. Drivers within the "bad" credit tier pay more than twice what those with excellent credit pay for auto insurance– about $850 for a six-month policy. Again, this has to do with how insurance companies view drivers with poor credit in terms of risk. A driver with poor credit is more likely to file a claim than a driver with excellent credit.
Among the factors that go into generating online car insurance quotes, driving history could be the most significant. To an auto insurance company, how you have driven is a good indicator of how you will be driving.
If your driving History includes speeding tickets, at-fault accidents, driving without insurance, or other violations, expect your premium to reflect that. In other words, you're going to pay a lot.
Speeding tickets, DUIs, and other violations will make it tough to get cheap car insurance quotes. A DUI may raise your rate by as much as 70%– with some states penalizing drivers by more.
North Carolina Regional Auto Insurance.
We offer affordable car insurance throughout the entire Yellowhammer State!