auto insurance North Carolina
Auto Insurance in North Carolina Made Easy and Affordable
Welcome to the world of auto insurance in North Carolina! As an analytical professional insurance agent and the owner of Blake Insurance Group, I'm here to guide you through the ins and outs of car insurance in the Tar Heel State. Whether you're a seasoned driver or a new resident, understanding the factors that affect car insurance rates, finding affordable coverage, and navigating the minimum coverage requirements can be a daunting task. But fear not! In this article, we'll break down the complexities and provide you with practical tips and insights to make the process easy and hassle-free.
Compare Auto insurance plans Online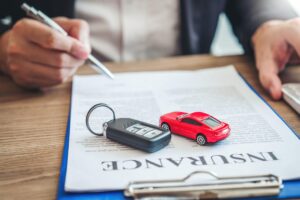 So buckle up and get ready to embark on a journey through the world of auto insurance in North Carolina. We'll explore the factors that insurance companies consider when determining rates, compare different insurance companies, uncover tips for finding affordable coverage,
delve into the minimum coverage requirements, discuss optional protections and add-ons, and reveal the various discounts and savings opportunities available to North Carolina drivers. By the end of this article, you'll be equipped with the knowledge and tools to make informed decisions and secure the right coverage for your needs
Factors Affecting Car Insurance Rates in North Carolina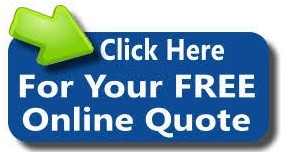 When it comes to car insurance rates in North Carolina, several factors come into play. Insurance companies take these factors into consideration to assess the level of risk associated with insuring a driver. Here are some key factors that can impact your car insurance rates:
Age: Younger drivers often face higher insurance rates due to their limited driving experience and a higher likelihood of accidents.
Driving History: Your driving record, including any accidents or traffic violations, can influence your insurance rates. A clean driving history typically results in lower premiums.
Credit Score: In North Carolina, insurance companies may use credit scores as a factor in determining rates. Maintaining good credit can help lower your premiums.
Location: Where you live in North Carolina can affect your insurance rates. Urban areas with higher population densities and more traffic may have higher rates compared to rural areas.
Vehicle Type: The make, model, and year of your vehicle can impact your insurance rates. Expensive or high-performance cars may have higher premiums due to the increased cost of repairs or the likelihood of theft.
By understanding these factors, you can take steps to potentially lower your car insurance rates. For example, maintaining a clean driving record, improving your credit score, and choosing a vehicle with safety features can all contribute to more affordable coverage.
Comparison of Insurance Companies in North Carolina
In the gladiator ring of insurance, numerous titans vie for the top spot. From old-timers like State Farm and Allstate to the new kids on the block like Root and Lemonade, the insurance market is as crowded as a Saturday morning at the State Farmers Market. But don't get overwhelmed! We'll explore these companies, scrutinizing their coverage options, pricing, and most importantly, customer reviews (yes, we care about what you think!). Who will emerge victorious in the insurance arena? Stay tuned to find out!
When it comes to choosing an insurance company in North Carolina, it's essential to compare your options. Here are some reputable insurance companies that offer coverage in the state:
Nationwide: Nationwide provides personalized coverage options, discounts, and reliable auto insurance
Liberty Mutual: Liberty Mutual offers car insurance with competitive rates and customizable coverage options.
GEICO: GEICO provides auto insurance coverage with flexible options and competitive rates.
Allstate: Allstate offers a range of coverage options and has a strong presence in North Carolina.
Progressive: Progressive provides affordable car insurance with a variety of coverage options and discounts
By comparing these companies based on coverage options, customer reviews, and pricing, you can find the insurer that best suits your needs and budget.
Tips for Finding Affordable Auto Insurance in North Carolina
No need to be an expert haggler or a coupon-clipping pro to find affordable auto insurance. You just need a little patience and the willingness to shop around for quotes. Some insurance firms reward loyalty but don't be afraid to play the field. And remember, your coverage level isn't set in stone. A little tweak here and there could lead to substantial savings. Time to get your Sherlock Holmes hat on!
Finding affordable auto insurance in North Carolina doesn't have to be a challenge. Here are some practical tips to help you secure affordable coverage:
Shop Around for Quotes: Obtain quotes from multiple insurance companies to compare rates and coverage options. This allows you to find the best value for your money.
Take Advantage of Discounts: Many insurance companies offer discounts for safe driving, bundling policies, having certain vehicle safety features, or being a good student. Be sure to inquire about available discounts.
Adjust Coverage Levels: Evaluate your coverage needs and consider adjusting your coverage levels accordingly. Increasing deductibles or reducing coverage on older vehicles can help lower premiums.
Maintain a Good Credit Score: Pay your bills on time and manage your credit responsibly. A good credit score can lead to lower insurance rates.
Consider Usage-Based Insurance: Some insurers offer usage-based insurance programs that track your driving habits. If you're a safe driver, you may be eligible for lower rates based on your actual driving behavior.
By implementing these tips, you can increase your chances of finding affordable auto insurance that meets your needs and budget.
Understanding the Minimum Coverage Requirements in North Carolina
In North Carolina, drivers are required to carry certain minimum coverage amounts to legally operate a vehicle. Understanding these requirements is crucial to ensure compliance and protect yourself financially. Here are the minimum coverage requirements in North Carolina:
Bodily Injury Liability Coverage: The minimum legal requirement is $30,000 per person and $60,000 per accident. This coverage helps pay for medical expenses and other costs if you injure someone in an accident.
Property Damage Liability Coverage: The minimum legal requirement is $25,000. This coverage helps pay for damages to someone else's property in an accident.
Additionally, North Carolina law requires drivers to carry uninsured/underinsured motorist coverage to protect against accidents involving drivers who don't have insurance or have insufficient coverage. It's important to understand these requirements and ensure that your policy meets or exceeds them
Optional Protections and Add-Ons for North Carolina Motorists
While the minimum coverage requirements provide a basic level of protection, North Carolina motorists have the option to enhance their coverage with additional protections and add-ons. Here are some optional coverages to consider:
Towing and Labor Coverage: This coverage helps pay for towing expenses and labor costs if your vehicle breaks down or needs assistance on the road.
Comprehensive and Collision Coverage: Comprehensive coverage protects against non-collision events such as theft, vandalism, or natural disasters. Collision coverage helps pay for damages to your vehicle in a collision with another vehicle or object.
Additional Liability Coverage: You may choose to increase your liability coverage limits beyond the minimum requirements for added protection in case of a severe accident.
By evaluating your needs and considering these optional coverages, you can tailor your policy to provide comprehensive protection that suits your specific circumstances
Discounts and Savings Opportunities for North Carolina Drivers
North Carolina drivers have access to various discounts and savings opportunities that can help lower their insurance premiums. Here are some common discounts to explore:
Safe Driver Discounts: Insurance companies often offer discounts for maintaining a clean driving record without accidents or violations.
Multi-Policy Discounts: Bundling your auto insurance with other policies, such as homeowners or renters insurance, can lead to significant savings.
Vehicle Safety Feature Discounts: Installing safety features in your vehicle, such as anti-lock brakes, airbags, or anti-theft devices, may make you eligible for discounts.
Good Student Discounts: If you're a student with good grades, you may qualify for a discount on your auto insurance.
Defensive Driving Course Discounts: Completing a defensive driving course can demonstrate your commitment to safe driving and potentially earn you a discount.
By taking advantage of these discounts and meeting the eligibility criteria, you can maximize your savings and reduce your insurance costs.
Navigating the world of auto insurance in North Carolina doesn't have to be overwhelming. So there you have it, folks! Your ultimate guide to the ever-thrilling world of auto insurance in North Carolina. Whether you're a newbie driver or a seasoned veteran on the road, this guide will help steer you in the right direction. Buckle up, it's going to be a fun ride!