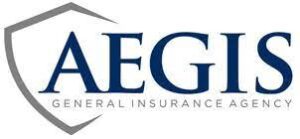 Aegis General Insurance Agency is the exclusive general agency for Aegis Security Insurance Company. As a full-service program administrator, we provide distribution, underwriting, and policy administration capabilities to facilitate complete insurance program management
In this article, we'll explore the services offered by Aegis General in Arizona, ranging from residential property insurance to specialized coverage for manufactured homes, stand-alone earthquake insurance, motorcycle coverage, and accident insurance for sports teams and special events.
We'll delve into the details of each insurance product, highlighting its key features and benefits. So, whether you're a homeowner, a motorcyclist, or a sports event organizer, keep reading to discover how Aegis General Insurance can be your trusted insurance partner.

Founded in 1977, Aegis General's parent company, Aegis Security Insurance Company, is an A.M. Best "A- (Excellent)" rated, financial size VII carrier, admitted in all 50 states and the District of Columbia. In 2013, Aegis Security Insurance Company was acquired by K2 Insurance Services, a company formed by industry veterans Pat Kilkenny and Bob Kimmel to create a leading underwriting and distribution franchise in the independent producer and program insurance markets.
Aegis Security specializes in residential property insurance, specialized low-value dwellings, and motorcycles. The company also underwrites surety bonds and other "niche" lines of insurance, including accident and health
Residential Property Insurance: Protecting Your Home and Peace of Mind
Your home is more than just a physical structure; it's your sanctuary and a reflection of your hard work. Aegis General A understands the importance of safeguarding your most valuable asset. With our residential property insurance, we offer you stability, consistency, and predictability, ensuring that you have peace of mind no matter what comes your way.
As a specialized market for mobile and manufactured homes, Aegis General has deep roots in residential property insurance. With over 40 years of experience, we have perfected our services to provide you with a stable and reliable insurance solution. Our online instant quote and bind process is incredibly intuitive and easy to use, allowing you to get the coverage you need with just a few clicks.
Whether you own a home, condo, townhome, apartment, or manufactured home, Aegis General Arizona has innovative insurance products tailored to your specific needs. We accept primary, seasonal, and tenant occupancy, ensuring that we can accommodate various living arrangements. With offices in Silicon Valley and San Diego, we combine the power of technology with the expertise of our insurance specialists to offer you the best customer experience in the industry.
Manufactured Home Program: Tailored Coverage for Your Home on Wheels
If you own a manufactured home, you know that it requires specialized insurance coverage. Aegis General Arizona's Manufactured Home Program is designed to provide you with the protection you need for your unique dwelling. Here are some program highlights:
Written on an Open Peril basis, subject to certain limitations and exclusions.
Occupancy options include owner, seasonal, rental, and tenant.
Coverage is available for homes with a value of up to $250,000 TIV ($400,000 in CA), depending on your location.
Multiple rental units can be scheduled on a single policy.
Seasonal units, such as Park Model or other Travel Trailers, are also eligible.
We accept all protection classes and homes of any age.
Homes located in parks or on privately owned land are covered.
Replacement cost coverage is available for newer homes.
We accept all dog breeds for animal injury liability.
With Aegis General Arizona's Manufactured Home Program, you can rest easy knowing that your home is protected by a comprehensive and tailored insurance policy.
Homeowners Insurance Program: Affordable Protection for Your Property
Aegis General Agency understands that not all properties fit within the standard insurance markets. That's why we offer an Affordable
"Aegis Insurance is the one of best insurance companies I've worked with. Their team is knowledgeable, responsive, and truly cares about their customers' needs. They provided me with a comprehensive and affordable insurance policy that gives me peace of mind. I highly recommend Aegis Insurance for all your insurance needs!" - Blake Nwosu.