Long term care insurance Arizona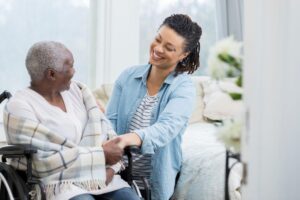 A Comprehensive Guide on Long-Term Care Insurance in Arizona
Who wouldn't love to retire and relish a worry-free life in the Grand Canyon State? However, life can often pull a fast one on us, particularly concerning health care. Especially when we talk about long-term care, a concept that isn't quite as jolly as a day out in Sedona. However, fret not!
This article, dressed in relatable anecdotes and stats from reliable sources, is about to take you on a guided tour of long-term care insurance in Arizona. Hang tight and enjoy the ride!
Long-term care insurance is a type of insurance that helps cover the costs of long-term care, which can include nursing home care, assisted living, and in-home care. It's important to consider long-term care insurance as we age, as the costs of care can be significant

Decoding Long Term Care Insurance in Arizona:
It's like buying an umbrella hoping never to use it, but the odds of needing it are significantly higher than your car insurance or homeowner's insurance. As an insurance professional, I can share that over half of those who reach the tender age of 65 will require long-term care at some point. So, the chance that you'll need that 'insurance umbrella' is quite high!
Long Term Care Insurance, or LTC as we call it, covers the costs of assistance with daily living tasks. Think bathing, eating, or dressing. Often misconceived as mere "nursing home" insurance, it goes beyond that. Whether it's in the comfort of your home, supervised living facilities, or conventional nursing care, LTC insurance is your financial shield.
As per Met Life's Mature Market Institute, nursing care costs average around $213 a day, translating to an astounding $77,745 annually. Long-term care is not cheap, and the real fear is the inability to afford it.
Take into account inflation, and the cost of the same care might surge to $564 a day in twenty years. This is where long-term care insurance swoops in, providing inflation protection to cover future costs.
Finding the Right Plan:
Choosing the perfect LTC insurance plan can be tricky. Therefore, consultation with an unbiased long-term care specialist is essential. They can steer you towards a company offering the best coverage at an attractive price. And remember, there are discounts you may qualify for.
An LTC policy can provide peace of mind, protect your savings and ensure you can pay for any care that may arise. It lifts the burden off your family and can prevent you from spending your assets to meet Medicare eligibility requirements.
The Value of LTC Insurance:
Staying independent in your own home, cherishing time with family, and preserving your hard-earned retirement savings – LTC insurance can make it all possible. As age progresses, we may require assistance with daily tasks and an LTC insurance policy is designed to cover these services.
The insurance market in Arizona offers a variety of options. From 'Mutual of Omaha long term care' to 'Genworth long term care,' each offers unique benefits catered to your needs. It's about planning today to enjoy carefree golden years.
John Hancock Long term care insurance Arizona offers life and long-term care insurance products with added features and benefits, while Transamerica Long term care insurance Arizona focuses on long-term health. Their early planning approach could help you avoid challenging decisions in the future.
Long-term care is more than a mere insurance policy; it's about preserving your life's quality, protecting your wealth, and ensuring your independence. As the saying goes, it's better to be safe than sorry. This holds especially true for long-term care insurance in Arizona.
Transamerica Long Term Care Insurance Arizona:
Transamerica, a titan in the insurance world, has a strong presence in Arizona. Transamerica long term care insurance plans focus on long-term health and offers various benefits for individuals. It's like a safety net for your golden years – like having a superpower that keeps the evil villains (a.k.a. huge bills) away from your peaceful retirement.
Is Transamerica's long term care insurance legit, you ask? The answer is a resounding yes. Early planning with Transamerica can be an invaluable treasure, helping you assess the amount of care you or a loved one may need and how to financially safeguard it, be it at home or in a facility.
Cost of Long Term Care in Phoenix and Tucson, AZ:
It's essential to understand the expenses associated with long term care. In Phoenix, for instance, the costs can vary based on the type of care required. In Tucson, the cost of long term care can also differ, making it imperative to select a plan that provides adequate coverage.
The cost of long-term care insurance in Arizona can vary depending on a number of factors, including age, health, and the level of coverage you choose. According to LTC consultants, the average cost for 3 years of long-term care in Arizona is $289,080 ($96,360 per year). That cost is projected to be $522,111 ($174,037 per year) in the future. However, the cost of long-term care insurance can be significantly lower, with some plans starting at just $137 per month
Making the Right Choice:
With numerous Arizona companies for long term care insurance, it's like being a kid in a candy store. But remember, too much candy can give you a stomachache, so it's essential to choose wisely. Whether it's Transamerica long term care insurance, John Hancock Long term care, or any other provider, analyzing long term care insurance rates in Arizona is crucial. You'll want to pick the one that fits your needs like a glove.
The Long Term Care Partnership Program is a program that encourages individuals to purchase long-term care insurance. The program allows individuals to protect their assets by exempting the number of insurance benefits paid out from Medicaid eligibility requirements. This means that individuals who purchase long-term care insurance through the program can receive benefits without having to spend down their assets to qualify for Medicaid [ALTCS]
For all the glorious residents and soon-to-be residents of Arizona, long term care insurance is not just an option; it's an investment for a tranquil life. We all want to age like fine wine and partake in the joys that life presents us. Long-term care insurance in Arizona is the secret ingredient to ensuring that life's unplanned events don't throw a wrench in our well-orchestrated plans.
So, dust off your sun hats, put on your reading glasses, and dive into the world of long term care insurance. Whether it's the flexible policies of Transamerica, the accommodating services John Hancock Long term care or another provider, your future self will thank you for making this wise choice today.
Here's to a life full of saguaros, sunsets, and security in the beautiful state of Arizona! Cheers!