cheap cracked windshield insurance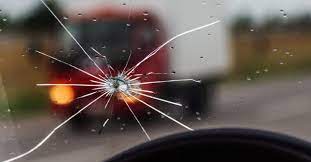 Comprehensive coverage on a car insurance policy may help pay to repair or replace your windshield if it's cracked or shattered by a rock. If you have comprehensive insurance, you won't pay anything for repairs as we don't apply a deductible in that case.
N.B comprehensive coverage is optional, but most drivers add comprehensive insurance to their policy to get covered for windshield glass repairs
Compare comprehensive coverage from these insurance companies Auto-Owners Badger Mutual
Bristol West Encompass GAINSCO Hallmark Hartford Kemper Infinity Mercury MetLife Mutual of Enumclaw Nationwide Progressive Safeco Safeway State Auto Travelers online and save
Another coverage, called full glass coverage, may also be available to help protect you against the cost of fixing or replacing a windshield. Comprehensive also help cover damage from perils such as fire, theft, falling objects, or hail.
comprehensive auto coverage may help pay to repair your car in a number of scenarios. One of those risks might be a rock cracking or shattering your car's windshield. Whether you'll pay a deductible can depend on whether your windshield needs repair or replacement, the kind of coverage you've purchased, and the laws of your state.
You can get coverage in any of these states: Alaska, Arizona, California, Colorado, Connecticut, Delaware, Florida, Georgia, Hawaii, Idaho, Illinois, Indiana, Iowa, Kansas, Kentucky, Maine, Massachusetts, Michigan, Minnesota, Mississippi, Missouri, Montana, Nebraska, Nevada, New Jersey, New York, North Carolina, North Dakota, Ohio, Oklahoma, Oregon, Pennsylvania, Rhode Island, South Carolina, South Dakota, Tennessee, Texas, Utah, Vermont, Virginia, West Virginia, Wisconsin, and Wyoming.
How to File your Claim
The first thing to consider is your deductible versus repair costs. Insurers subtract your deductible from the total amount claimed, so if your deductible is greater than the price to repair or replace the windshield, you won't get anything from your insurer
If you've determined that your windshield damage is indeed covered by your insurance and that filing a claim is your best option, your next step is to contact your insurance company or agent to start the claims process. Depending on your insurance company, you might be able to start the claim online or with a mobile app as well.
The company will determine whether you do have a valid claim and might suggest a repair shop– keep in mind that in most cases you can choose to use a different repair shop if you prefer. This is usually mandated by law.
Either way has the repairs completed and then submit your receipt to the insurance company, along with whatever information they request– at minimum your name and policy number, but they might ask for additional info
How much does it cost to fix a crack in my windshield?
Windshield repairs are typically less expensive than a windshield replacement. If your auto insurance covers windshield repairs, you may first have to pay your deductible. But in some cases, your coverage may not have a deductible.
If you decide to pay cash instead, repairs may start at about $100, while a full replacement might run you around $200 to $300– or even more. Keep in mind that costs can vary depending on the amount of damage and the make and model of your vehicle
We would highly recommend, that if you have previous claims, you do not file a claim for a chip in the windshield