Directors and officers insurance for nonprofit Arizona (Quote and Buy Online)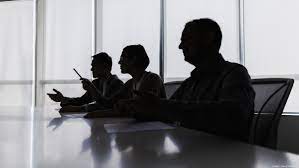 A broad definition of insured: D&O liability policies cover all directors, officers, employees, including staff, volunteers, and committee members. Coverage limits that are typical for nonprofit organizations range depending on the organization's asset size.
Do I need nonprofit directors and officers insurance?
The key distinction between directors' and officers' liability is that it is intended to cover wrongful acts that are "intentional," as opposed to "negligent" events or acts covered under General Liability. These actions may be in error and wrong, but they are, nonetheless, "intentional" acts.
Good Directors and Officers policy should include broad coverage for all types of employment-related actions, including wrongful termination, harassment, discrimination, failure to hire, etc. It should also pay defense costs as they are incurred, not on a reimbursement basis
What are directors and officers insurance for nonprofits?
event insurance for nonprofit organizations
Although Directors' and Officers' liability insurance (D&O) often is associated with large for-profit companies, they are not the only ones that need it. Many people hold the common misconception that directors (including trustees) and officers of a nonprofit organization do not have meaningful exposure to personal liability.
The reality of today's tenuous legal environment is quite the opposite.
Nonprofit directors and officers may have an even more demanding job than their for-profit counterparts because the affairs of the organization may be less familiar to the individual and may be conducted under less efficient conditions than in business corporations.
How much nonprofit directors and officers insurance
A mutual benefit nonprofit organization is formed to serve its members. Examples include trade associations, cooperatives, social organizations, athletic clubs, and credit unions. Other variables, which may affect the degree of D&O exposure, including whether the organization is operated as a corporation, trust, or association, whether it is exempt from federal income tax as either a private foundation or public charity, and the number, wealth, and degree of interest of the organization's constituents.
directors and officers insurance for non-profit organizations cost
A surprising number of persons unknowingly face nonprofit D&O liability exposure. It is estimated that approximately 20 percent of all U.S. corporations are nonprofit, thus indicating an extremely large number of nonprofit directors and officers. A significant percentage of these individuals are not business persons with experience as a director or officer, nor do they have knowledge of their legally recognized responsibilities and duties.
Even those with such experience and knowledge frequently abandon their business approach to decision-making when they enter the nonprofit setting. An appropriate risk management program to address this potential exposure is necessary, not only for the protection of these potential defendants but also for the benefit of the organization in enhancing its ability to attract the best leadership
Regardless of organizational structure, directors and officers of all nonprofit organizations share certain common responsibilities which, if not properly discharged, may give rise to personal liability.